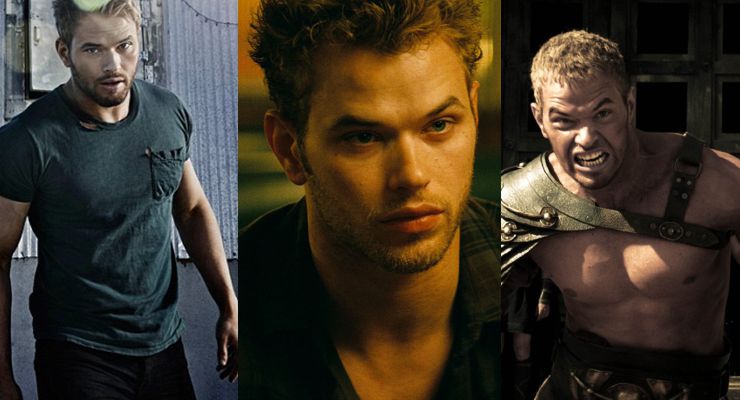 Kellan Lutz is an American martial artist, actor and model. He was born in Dickinson, North Dakota, on March 15, 1985. He has six brothers and a sisters and as a child, his family moved around a lot so he grew up in North Dakota, the Midwest, and Arizona. After graduating from high school, Kellam Lutz moved to California to attend Chapman University where he studied Chemical Engineering, however he left college before he graduated to pursue a career in acting.
Well my family is really supportive of it all and is glad to see me on TV or on the big screen which is great. As far as school, well it affected that greatly since I quit going to school to take the biggest risk of my life and pursue acting. I worked my butt off in high school and received a lot of scholarships for college and to throw all that away for acting was tough for my family, but it was just something I felt my heart pulling me towards and don't regret a single minute of it. I love to act!
As a teenager, Kellan Lutz did some modeling including the Calvin Klein X Underwear Campaign. He got his first television break with a small role in The Bold and the Beautiful (1987). Soon he had parts in The Comeback (2005-2014) and Generation Kill (2008). He was also cast in film roles which included Accepted (2006) and Prom Night (2008). Kellan's major break came in 2008 when he won the role of vampire Emmett Cullen in the smash hit Twilight (2008), and its all the subsequent sequels. He played Smilee in The Expendables 3 (2014) and Shatner in Experimenter (2015) and will be seen as Harry Turner in Extraction (2016).
Kellan Lutz has trained in Brazilian Jujitsu and Muay Thai. He says he is a tough kid who loves to fight, having grown up with 6 older brothers. He loves mixed martial arts, weapons training along with guns and knives.