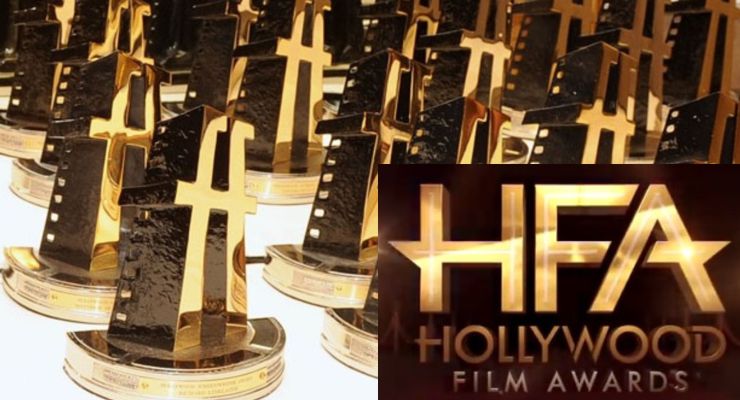 The 20th Annual Hollywood Film Awards took place at the Beverly Hilton Hotel in Beverly Hills on Sunday, November 6, 2016 and was hosted by critically and globally acclaimed actor, comedian and late-night talk show host James Corden.
There were no "action films" up for awards at the Hollywood Film Awards 2016, but we share the winners on Martial Arts Entertainment to show our support for the film industry.
Hollywood Career Achievement Award – Eddie Murphy
Hollywood Actor Award – Tom Hanks Sully
Hollywood Supporting Actor Award – Hugh Grant Florence Foster Jenkinns
Hollywood Actress Award – Natalie Portman Jackie
Hollywood Supporting Actress Award – Nicole Kidman Lion
Hollywood Comedy Award – Robert De Niro The Comedian
Hollywood Breakout Actress Award – Naomie Harris Collateral Beauty and Moonlight
New Hollywood Award – Lily Collins Rules Don't Apply
Spotlight Award – Janelle Monáe Hidden Figures
Hollywood Ensemble Award – The Cast of Gold
Hollywood Song Award" – Justin Timberlake Can't Stop the Feeling from Trolls soundtrack
Hollywood Documentary Award – Leonardo DiCaprio and Fisher Stevens Before the Flood
Hollywood Blockbuster Award – The Jungle Book
Hollywood Animation Award – Zootopia
Hollywood Director Award – Mel Gibson Hacksaw Ridge
Hollywood Breakthrough Director Award – Tom Ford Nocturnal Animals
Hollywood Producer Award – Marc Platt La La Land, Billy Lynn's Long Halftime Walk and The Girl on the Train
Hollywood Screenwriter Award – Kenneth Lonergan Manchester by the Sea
Hollywood Cinematography Award – Linus Sandgren La La Land
Hollywood Film Composer Award – Mychael Danna Billy Lynn's Long Halftime Walk and Storks
Hollywood Editor Award – John Gilbert Hacksaw Ridge
Hollywood Visual Effects Award – Stephane Ceretti and Richard Bluff Doctor Strange
Hollywood Sound Award – Christopher Boyes and Frank Eulner The Jungle Book
Hollywood Costume Design Award – Albert Wolsky Rules Don't Apply
Hollywood Make Up & Hair Styling Award – Shane Thomas, Angela Conte, Bec Taylor and Noriko Waztanabe Hacksaw Ridge
Hollywood Production Design Award – Wynn Thomas Hidden Figures
Pat Morita would later land a job with an aerospace firm, but in his early thirties, Morita abandoned his corporate career to pursue a career as a comedian. He struggled in the nightclub circuit for many years as a stand-up comic known as the "Hip Nip". He made his first on-screen appearance in Thoroughly Modern Millie (1967).