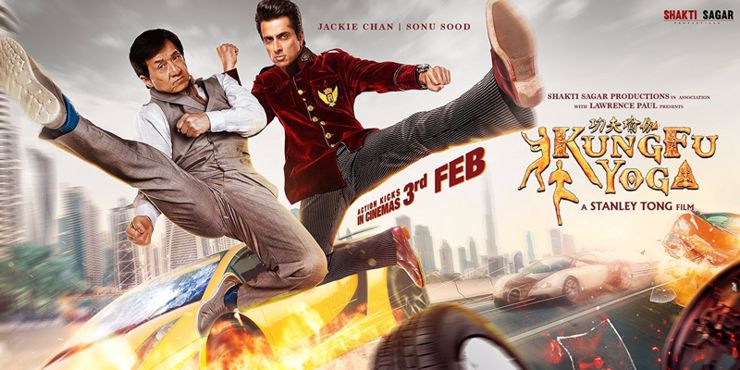 Kung Fu Yoga (2017) [Gong fu yu jia] is another Bollywood style action adventure comedy film directed by Stanley Tong, who also directed Jackie Chan's other Bollywood style film, The Myth (2005) as well as directing Jackie Chan in Police Story 3: Supercop (1992), Once a Cop (1993), Police Story 4: First Strike (1996) and Rumble in the Bronx (1995) and Chinese Zodiac (2012). The Myth (2005) and Kung Fu Yoga (2017) are similar films, with Jackie Chan as an archaeologist delving into Indian culture.
The film stars Jackie Chan, Disha Patani, Amyra Dastur, Aarif Rahman, Sonu Sood and Eric Tsang.
In Kung Fu Yoga (2017) a beautiful Indian professor and her assistant get help from a Chinese professor of archaeology from the Terracotta Warriors Museum in Xi'an and his two assistants as they team up to locate India's lost Magadha treasure in Tibet. Their adventure takes them from a Tibetan ice cave to Dubai to a mountain temple in India.
The film was released in China on 28 January 28, 2017 and in India on 3 February 3, 2017.