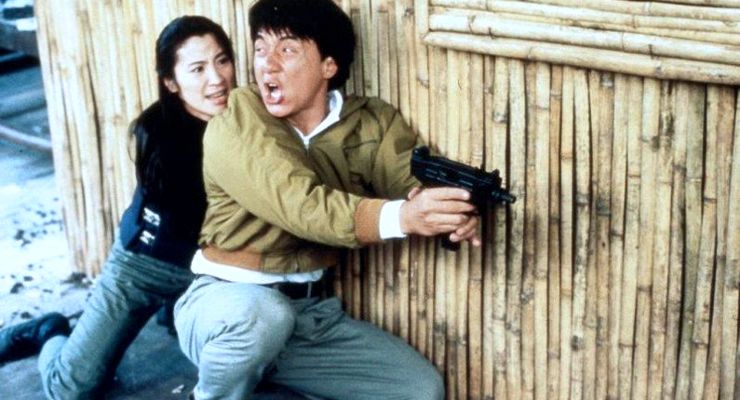 Director: Stanley Tong
Writers: Edward Tang, Fibe Ma and Lee Wai Yee
Stars: Jackie Chan, Michelle Yeoh, Maggie Cheung
In Police Story 3: SuperCop  a dangerous undercover mission is required to put a high-powered drug lord out of commission, the job goes to the one man fearless enough to take on the task of infiltrating the biggest crime and narcotics syndicate in the Pacific Rim–Detective Kevin Chan. Chan's assignment begins in a prison labor camp where he's sent to retrieve a gangster named Panther, who will lead Chan to Panther's older brother, Chaibat, a drug lord so mighty that the authorities believe his capture will cut the Southeast Asian drug trade in half. Chan learns he won't be solo on this mission when he's joined by his new boss (posing as his sister), Director Yang, who's as elegant as she is skilled in martial arts. In order to break up the syndicate the two detectives–working undercover as Fu Sheng and Hana–must fight Chaibat and his gang in a series of explosive battles in and on cars, motorcycles, and finally atop a moving train after Chan swings wildly from a helicopter among the skyscrapers of Kuala Lumpur.