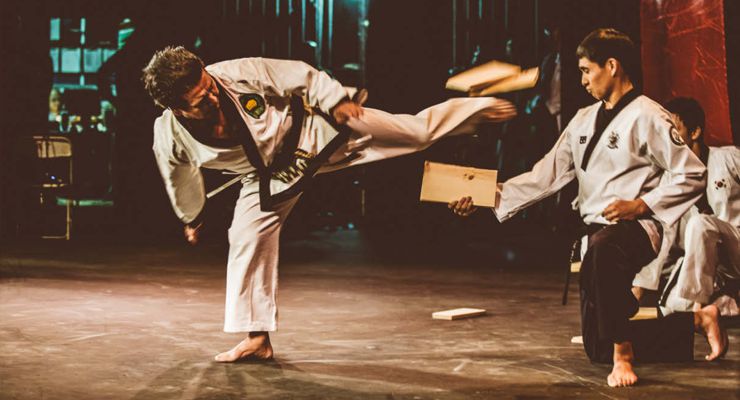 Throughout the years we have been honoring Grand Master Byong Yu. In 2015: Taekwondo Grand Master Yu's 80th Birthday Celebration took place at the Ebel Theatre in Los Angeles. The event was was held by Dr. Yu's old friend, Alan Horn, the chairman of The Walt Disney Studios, with 90's action star, Don "the Dragon" Wilson as the MC. A famous jazz base player, Stanley Clark performed to honor his friendship with Dr. Yu. Despite of his age, Dr. Yu demonstrated his martial art skills. No one believed he is 80 years old. For more photos of this event by Jay Young visit his website at Hues of Love.
2010: The video on the top of this page is from the Masters Way Event in 2010 honoring Grand Master Byong Yu. He is a 9th degree Black Belt, has 7 World Champion Belts, 28 Gold Metals, and 486 trophies in professional and amateur martial arts competitions. He has been honored with with the "Martial Arts Hall of Fame "Gold Masters Award", Lifetime Achievement Award, and was given the "Man of the Century" along with President George W. Bush and Oprah Winfrey. Grand Master Byong Yu has performed martial arts demonstrations in the White House for five U.S. Presidents, and has done 3,000 martial arts demonstrations in 59 countries and received 36 of the highest recognition's from kings, queens, and presidents. He has a Doctor of Philosophy (Ph.D.) in Sports Medicine and Nutrition, and he is the author of "Inside U" – New York Times Best Seller.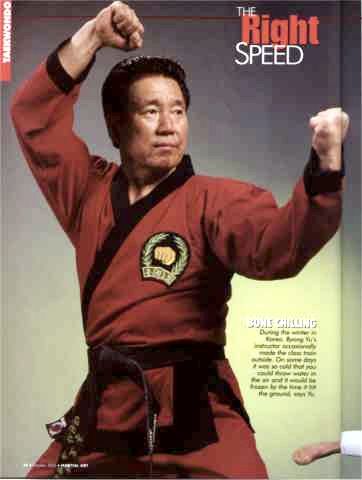 2005: On Friday, January 14, 2005, the World Martial Arts Masters Association honored 9th Degree, Grand Master Yu Byong with a Hollywood extravaganza honoring his 70th birthday. Many top actors from the Martial Arts genre will attend including guest appearances and a demonstration from Shin Koyamada from the cast of The Last Samurai. Tom Cruise and Ken Watanabe were also invited.
The event took place at The Sportsmen's Lodge in Studio City, California, on January 14th 2005, when Hollywood's Martial Arts Celebrities and the top Hollywood Executive converge to witness the abilities and agilities of several of the world's top martial artists.
This event honored Grand Master Yu Byongs 70th birthday and his 65 years of commitment to all the martial arts. Participants included Masters Takayuki Kubota, Tadashi Yamashita, Eric Lee, YK Kim, Bennie "The Jet" Urquidez, Karen Sheperd, Chuck Norris and more.
This event was co-hosted by Mr. Alan Horn, President and COO of Warner Brothers, and Mr. Michael Klausman, President of CBS Studio Centers.
During this event other famous martial artists such as Steven Seagal, Jean Claud Van Damme, Jet Li, Westley Snipes, Jackie Chan, and were honored for their contributions in film.
Bass virtuoso Stanley Clark, himself a Black Belt in Tae Kwan Do, is noted for his musical compositions for the big screen in such films as "Romeo Must Die", "The Transporter", "Boyz in the Hood" and more than 40 others, provided music specifically composed for the evenings events.