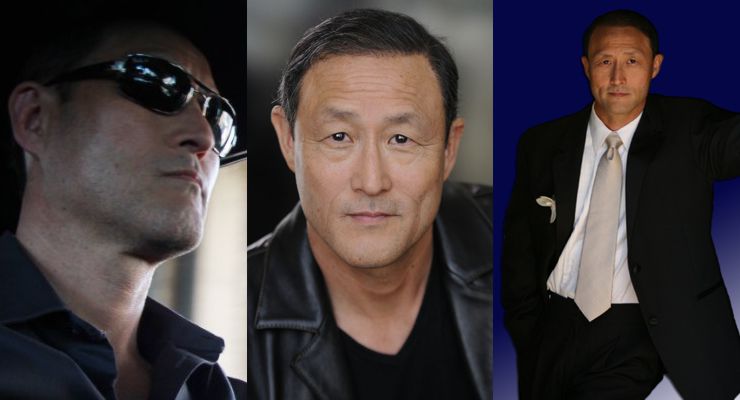 Jino Kang, the son of Hapkido Grand Master, Myung S. Kang, grew up in South Korea during the 1960's, a time when the influence of the Western world was just beginning to emerge. Grand Master, Myung S. Kang trained under the founder of International Hapkido Federation, Jae Nam Myong.  At the age of 4, Jino often found himself waking up on the mat with his gi (do bok) already dressed by his father.  Jino would jump in the class with the black belts and his father before everyone went to work.  Around this time, the founder, Jae Nam Myong and Myung S. Kang incorporated Aikido (soft and circular) into Hapkido (hard and linear) combining the best of each system into one.
The Kang family immigrated to San Franciso, California in 1971, immersing Jino in a new language and culture.  Jino was taught Hapkido in the garage personally by his father until Jino was old enough to receive a black belt.
While Jino adapted quickly to his new environment, he followed the traditions of his father. They opened his first Korean Martial Arts school in the 1980's. Today, Jino holds a seventh degree black belt in Hapkido and continues to teach at his school Hapkido USA in San Francisco.  Jino Kang was inducted in to Master's Hall of Fame in 2009.
Jino's quests for never ending improvement didn't stop at Hapkido, Jino sought out other arts as well.  His second achievement was Kyokoshin-Kai Karate with Master Don Buck and Jino received a black belt only after 4 months of training.  Jino continued to seek improvement in himself and got his black belt in Tae Kwon Do by training with Master Lee Lawler.  After that, he tackled Brazilian Jiu-Jitsu for 10 years with Charles Gracie and received his black belt.  Jino continues to train in BJJ until this day and has incorporated BJJ into Hapkido and calling it Hapki-Jitsu.  Jino's new challenge is now Judo and Eskrima/Kali.
Although Martial Arts is in Jino's blood, he nurtures a passion for filmmaking. This passion began by making movies with his friends in Junior High School. While studying at the College of Marin, Jino elevated his skills and appreciation for the craft of filmmaking.
During the late 1990's, Jino Kang starred in, directed and produced his first feature film, Blade Warrior, shot in glorious 16mm.  Blade Warrior was picked up right away and was distributed worldwide.
To date, Jino Kang has shot, produced, and acted in Fist 2 Fist aka Hand 2 Hand.  Fist 2 Fist won numerous awards and critically acclaimed as "belongs in the top end of the scale of Martial Arts films," is released in USA and Canada on November 15, 2011 and has been released in various parts of Europe and Asia.
Jino's latest film, Fist 2 Fist 2: Weapon of Choice won "Action Film of the Year" at Action on Film International Film Festival in Monrovia, California in 2014.  Weapon of Choice has been distributed in North America and worldwide and continues to thrive and enjoys garnering rave reviews and accolades from film critics through out the world.
Currently, Jino Kang and collaborators have 2 scripts written and continues seek film production in all areas.  Jino hoped to produce Blade Fury, a full-length feature film and to pilot a TV series Wages of Sin. A short film by Jino Kang and Dave Fong called Kid Fury is another work in progress.
Jino Kang has also written a martial arts e-book "The Secrets of Hapkido" for the masses and martial arts enthusiasts alike.
MARTIAL ARTS TITLES:
California State Championship – Grand Champion
San Francisco Karate Championship – 1st Place
Interstate National Championship – 1st Place
All California Dynamic Open Championship – 2nd Place
RANKS:
Hapki-Jitsu – Founder
Hapkido – 7th Degree Black Belt
Tae Kwon Do – 1st Degree Black Belt
Kyokoshinkai Karate – 1st Degree Black Belt
Gracie Jiu-Jitsu – Black Belt