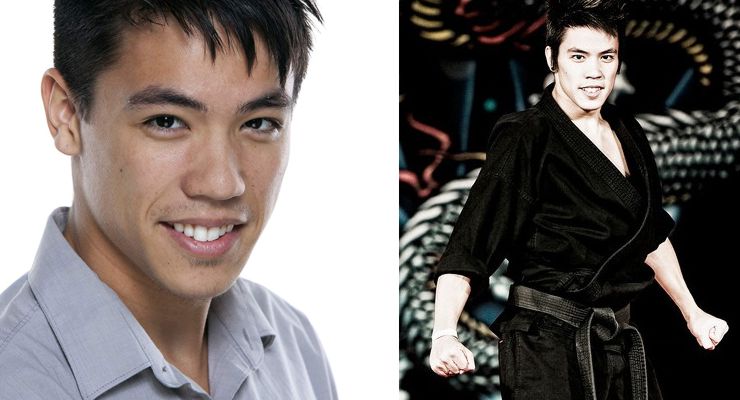 Martial artist, stuntman and actor Micah Karns is known for his work on Black Panther (2018), Deadpool 2 (2018) and Terminator: Dark Fate (2019) and Pacific Rim (2018).
Micah Karns began his martial arts training when he was 4 years old. He set is mind to becoming a national and world champion by the time he was 14. Micah moved to Naperville, Illinois, to train with Sensei John Sharkey from Sharkey's Karate Studio. By the time he was 16 he was one of the most recognized competitors in the world. He continued working hard work and his diligence paid off. By age 17, Micah won more over all grand championships than any other youth competitor in NASKA history, winning every event he attended.
Micah was pegged the "Michael Jordan" of sport karate. In 2012, he traveled to to the WKA World Championships in Orlando, Florida, and as expected, came home with a gold medal awarded in the extreme forms competition. In 2013, Micah traveled to Dublin, Ireland to compete at the Irish Open, the largest martial arts competition in Europe, winning the overall forms championship.
Micah Karns holds 4 American Warrior Cups, the most prestigious award in the martial arts.
When Micah was only 9, he was the youngest person to ever perform with the world renowned Sideswipe Performance Team, led by martial arts professional Matt Mullins.
Micah Karns is the senior captain of Team AKA, and proudly represents Drednt, a company specializing in martial arts tricking apparel. Micah is well known in the tricking community and considered to be one of the top trickers in the world. His current goals and ambitions are in the entertainment business working in both acting and stunts. Micah continues to train and is a head instructor at Sharkey's Karate Studio, where he helps other young martial artists reach their martial art goals and aspirations.
Martial Arts Accomplishments
American Karate Association
Forms & Weapons
2013 Forms & Weapons Overall Nat'l Champion
2012 Forms & Weapons Overall Nat'l Champion
2011 Forms & Weapons Overall Nat'l Champion
2010 Forms & Weapons Overall Nat'l Champion
2009 Forms & Weapons Overall Nat'l Champion
Instruction
2011 Instructor of the Year
Black Belt
2012 Black Belt of the Year
Warrior Cup
4-time Warrior Cup Winner
North America Sport Karate Association
2012 Forms & Weapons Overall World Champion
2011 Forms & Weapons Overall World Champion
2010 Forms & Weapons Overall World Champion
World Karate Association
2012 World Gold Medalist
Irish Open International
2012 World Gold Medalist – Dublin, Ireland
International Sport Karate Association
2 Year Undefeated World Champion 2010 – 2011