Jody Hart is a producer, director, stunt coordinator, and a member of DGA and SAG-AFTRA. He is the winner of four Telly Awards, one Stevie Award and one Dave Award as a producer and director. But most of all, Jody is a man that supports veterans working in the entertainment industry.
In 2001 Jody Hart started Combat Casting, Inc. – the only casting company in Hollywood that represents REAL Military and Police Men and Women. His goal was to give "Hollywood" a way to "Get Real" and to give other veterans a chance to realize their dreams. According to Mr. Hart, "Combat Casting is the open door for veterans to find a new career in Hollywood." Since then Combat Casting has become more than just a casting company. Many members have become film professionals – directors, writers, producers, technical advisors, stunt performers and film crew.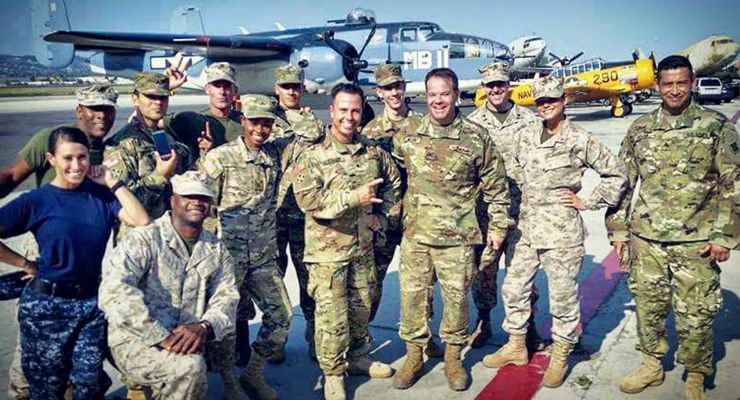 Combat Casting Film and TV credits include: Captain America: Winter Soldier, Thor 2, Ironman 3, Agents of Shield, True Blood, Air Force and Army Training Films, Call of Duty Endowment, G.I. Joe, Race To Witch Mountain, Smokin Aces, and Next. TV shows include Sleeper Cell, Numbers, E-Ring, Alias, Crossing Jordan, Medium, The Unit and many others.
Jody is also the Founder and President of Combat Media Group, LLC which he started in 2008. Combat Media Group, LLC is a production company that produces interactive training films for the US Army and Air Force. Combat Media Group is also dedicated to the most accurate portrayal of U.S Military Force and Law Enforcement. Because they have extensive knowledge of tactics, uniforms, rank structure and combat equipment from first hand experience, they guarantee a dynamic and accurate vision of a story, production, or media campaign. They are not only film makers – they are soldiers, sailors, marines and airmen.
Jody is an award winning producer and a DGA director. He served in the U.S. Marine Corps from 1992 through 1996. After serving 4 years he starting his film career as a Props person and weapons handler on the TV show Pensacola Wings of Gold. Since then he has become an actor, stuntman, stunt coordinator, military technical advisor, director and producer. He has worked on over 1000 TV shows, movies, commercials and other multi–media projects. His resume includes feature films like Captain America – Winter Soldier, J. Edgar, G.I. Joe, Race to Witch Mountain, Transformers 1 and 2, Black Ops, Waist Deep, and TV shows like Scandal, Grimm, Code Black, Justified and Video Games like Call of Duty Black Ops, The Order 1886.