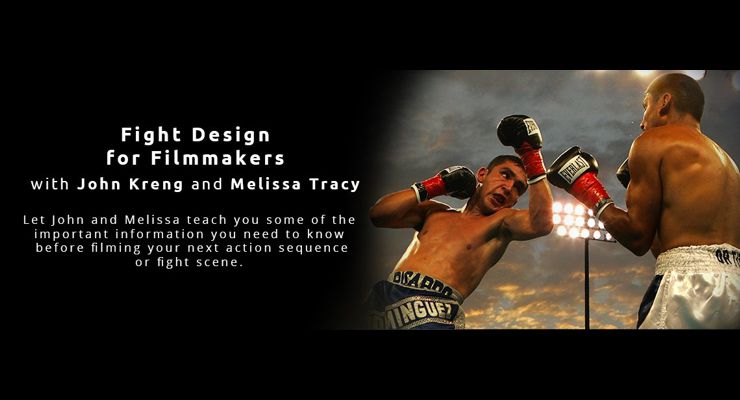 Fight Design for Filmmakers II with John Kreng and Melissa Tracy
Learn some of the important information that you need to know before filming your next action sequence or fight scene.
Top 5 Common Mistakes.
Choosing your Angles.
The Importance of Previs.
How to Work with the Stunt Department.
Webinar Content Created on September 23, 2014
About John Kreng
John Kreng is a 2nd Unit Director, Stunt/Fight Coordinator, Stuntman, Actor, and Author of the textbook "Fight Choreography: The Art of Non-Verbal Dialogue" (Cengage Publishing). He has worked with Jet Li, Tsui Hark, Steven Spielberg, Roger Corman, and the late David Carradine, to name a few. With 40 years of martial arts experience and training, he has studied various styles, holds black belts in Tang Soo Do and Japanese Jujitsu, has been featured in Black Belt, Inside Karate, and Impact magazines, and was inducted into the Martial Arts History Museum's Hall of Honor. John is currently working on his directing debut and his second book "The Fight Choreographer¹s Handbook: A Guide for Filmmakers."
About Melissa Tracy
Melissa Tracy is an actress, action actress, writer, director, producer, fight/stunt coordinator and stand up comedian. She currently runs a production company, putting a variety of action related commercial films together, teaming up with other production companies, and Academy and Emmy award winning partners to make things happen. Melissa just finished 2nd unit directing and co-producing action martial arts film, Jade Trader, featuring David Carradine's children, 2nd Unit directing/sword/stunt coordinating on a music video, "Al Fine" and directing an action comedy feature film, Vampie. In front of the camera, Melissa has worked as a stunt performer on Katy Perry¹s music videos and acted in a martial arts comedy, "Kung, Food Fight." Melissa has been an action actor/stunt professional/producer for 7 years, a director for 4 years and in the entertainment industry as an actress/performer for over 20 years. Melissa is currently training in Ninjitsu, has a background in Savate, Kali, boxing, bladed weapons and 30 years of dance background. Melissa has a BA degree from California State University, Fullerton.
Click below to watch the webinar: