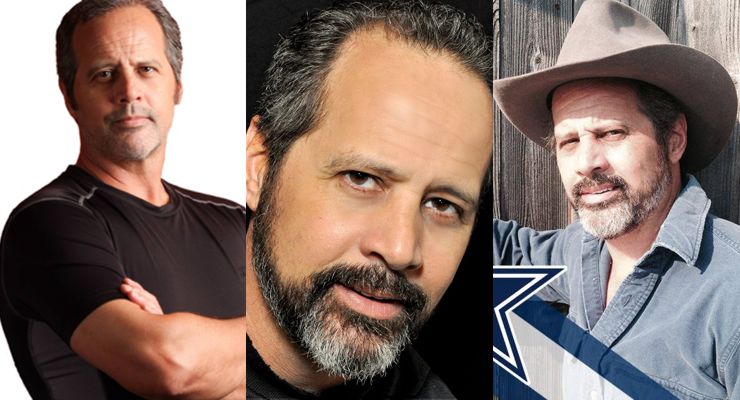 John Cann is the President and CEO of Action P.A.C. Stunts, L.L.C. and a veteran of the entertainment industry for over 30 years. He has appeared in 100's of feature films, television, and live shows as stunt performer and/or actor, including such hits as Machete (2010), 11-22-63 (2016), LBJ (2016), Parkland (2013), The Alamo (2004), Texas Chainsaw Massacre (2003), Hoodlum (1997), Batman Forever (1995), Tango & Cash (1989), Home Fries (1998), Predator 2 (1990), Blood In Blood Out (1993), Miss Congeniality (2000), Streets of Blood (2009), Exit Speed (2008), Killer Women (2014), The Good Guys (2010), Chase (2010), The Lying Game (2013), Dallas (2013-2014), The Walking Dead (2012), Walker Texas Ranger (50+ episodes). More recent stunt coordinating credits include 9th Floor; Infiltrators aka Quest for the Ancient Relic (2014), A Haunting at the Beacon, Universal Squadrons (2011), The Last Ride (2011), and films Jerico (2016), and Elsewhere Texas. He is currently in his 3rd season doubling Hemke Madera on Queen of the South.
In his earlier years John was ranked in the top ten in the nation as a Freestyle wrestler, he was a 3 time AAU State Champion and finished his high school wrestling career with over 200 wins to his record. He was also an accomplished pole vaulter. John is highly skilled in many different martial arts including Judo, Jiu Jitsu, Karate, Tang Soo Do and he is a 2nd-degree Black Belt in Tae Kwon Do. With a solid background in trampoline, gymnastics, white-water kayaking, fencing, rock climbing, rappelling, extreme high falls, SCUBA diving, stunt driving, horse work and more he is extremely qualified to handle high stress situations.
Some of John's specialties include stunt coordination, high falls, air rams, fire gags, stunt driving, fights, swordplay (S.A.F.D. certified), and rigging. He has designed and fabricated all of the stunt equipment used by Action P.A.C. Stunts, including air rams, ratchets, and airbags. Action P.A.C. Stunts' equipment is some of the safest, most dependable in the world. In over 30 years of performing stunts, John has never been seriously injured nor caused injury to another performer. His safety record is flawless.
John Cann is an avid actor and has always loved the stage as well as film. While living in California, he helped establish several theater companies, including The Two Roads Theater in Studio City and Theater III in Hollywood. His most recent acting role was as "Osmund" in the feature film, 9th Floor; Quest for the Ancient Relic, which he also stunt coordinated. John is a prolific writer and has written, edited, and published three editions of The Stunt Guide, which was an internationally recognized standard for information pertaining to the stunt business before the internet made it obsolete. He has written many lyrics and poems and several complete screenplays.
John Cann resides in The Colony, Texas, with his wife and three children. He hopes to remain in the area, serve the Lord, and continue working in the growing Texas film industry.
Affiliations Include:
Member – Screen Actors Guild-American Federation of Television and Radio Artists
Charter Member – Academy of Television Arts & Sciences Stunts Peer Group (Emmy Awards Voter)
Charter Member – World Stunt Academy (Taurus World Stunt Awards Voter)
President – Action P.A.C Stunts, L.L.C.
Co-Owner – The Cann Team Real Estate
To contact John Cann and his company Action P.A.C. Stunts, L.L.C., visit his listing on the Action Entertainment Directory by clicking on the image on the left.