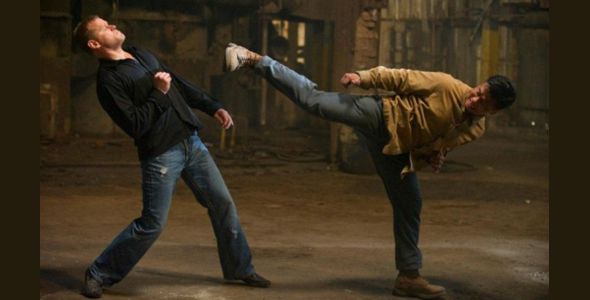 The trailer for Cung Le's new movie Dragon Eyes has just been released. Jean Claude Van Damme co-stars with Cung, along with Peter Weller (Robocop star), Dan Henderson, Trevor Prangley, and Gilbert Melendez. Dragon Eyes comes to DVD and Blu-ray on April 9, 2012.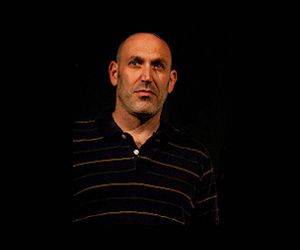 BEVERLY HILLS, CA — (Marketwire) — 12/07/10 — Artist International, a wholly owned subsidiary of Hollywood Studios International (PINKSHEETS: HYWS), client John Hyams has signed on to direct the mixed martial arts crime drama "Dragon Eyes" for Joel Silver and Robert Zemeckis' Dark Castle Entertainment in conjunction with After Dark and IM Global. "It's a testament to John's talent to be offered back to back jobs, including a 3D theatrical reboot of the 'Universal Soldier' franchise months after his directorial debut," said Dave Brown, President of Artist International's Motion Picture Literary Department. "John is quickly becoming a brand and we're honored to represent such an emerging talent; it's exciting to think what's next." The film, which stars champion fighter Cung Le, is scheduled to begin shooting in Baton Rouge, Louisiana this month.
"Dragon Eyes" tells the tale of a man (Le) who unites two rival gangs from New Orleans' poverty-stricken neighborhoods to fight back against the corrupt law enforcement officials who have been exploiting them to combat each other. The film is a modern American version of Akira Kurosawa's "Yojimbo."
Following the completion of "Dragon Eyes," Hyams will helm "Universal Soldier: A New Dimension," marking his return to the franchise after his directorial debut, 2009's "Universal Soldier: Regeneration."
About Artist International
Artist International is a management/production company that partners with artists to create great content. The company provides professional representation to actors, writers, directors, athletes, music performers, artists, and other entertainment properties. Its four divisions — music, literary, sports, and talent — operate with the singular focus of understanding the goals, passions and talents of its clients and maximizing their potential. As a wholly owned subsidiary of Hollywood Studios International, Artist International is positioned to collaborate with artists to bring new content to life, whether by internal means or external partnerships.
www.artistint.com
www.twitter.com/artistint
www.facebook.com/artistint
About Hollywood Studios International
Hollywood Studios International (PINKSHEETS: HYWS) is a media holding company focused on the intelligent deployment of capital in the entertainment industry. The company has developed a portfolio of fee-based businesses ranging from talent representation to international distribution. Following the current round of funding, the Company intends to file with the SEC to be a fully reporting publicly traded company.
www.hollywoodstudios.co
www.twitter.com/hsintl
www.facebook.com/hsint
FORWARD-LOOKING STATEMENTS
This press release may contain certain forward-looking statements within the meaning of Section 27A of the Securities Act of 1933, as amended, and Section 21E of the Securities Exchange Act of 1934, as amended. Investors are cautioned that all forward-looking statements contained herein are reasonable, any assumption could be inaccurate, and therefore, there can be no assurance that the forward-looking statements included in this press release will prove to be accurate. In light of the significant uncertainties inherent in the forward-looking statements included herein, the inclusion should not be regarded as a representation by the Company or any other person that the objective and plans of the Company will be achieved.
CONTACT:
Hollywood Studios International
+1-310-358-9007
press@hollywoodstudios.com