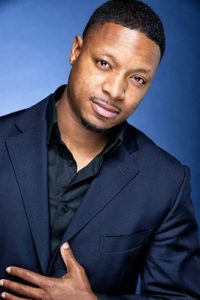 Actor Johnse Allende Jr. is all about movement – whether it be his slick hip-hop freestyle or his lifelong study of martial arts which includes Jeet Kun Do, Tae Kwon Do, Judo, and Chinese Kick Boxing.
As an actor Johnse's notable credits include Carlos Spills the Beans (2013), Keep the Faith, Manolita (2017) and Shingal Tears (2108) about the Yazidi genocide.
Johnse Allende Jr. plays Idris in the short film Skin (2018), In "Skin," a young boy has an innocent encounter with an African American man at a supermarket and his parents react to the exchange with racial violence. The two families find themselves in a clash with shocking consequences. Skin (2018) won the Academy Award for Best Live Action Short Film at the 91st Academy Awards.