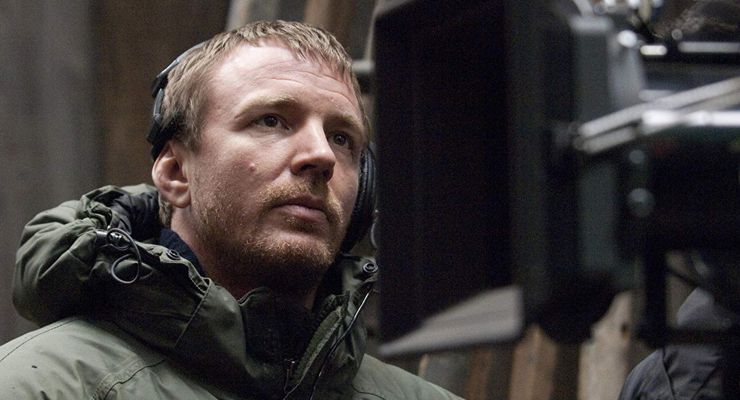 English film director, film producer, screenwriter, and martial artist Guy Ritchie was born on September 10, 1968 in Hatfield, Hertfordshire. As a child he watched Butch Cassidy and the Sundance Kid (1969)and decided that he wanted to make films. He dropped out of school when he was 15 years old and in 1995 he got a job as a runner, which ultimately helped him begin his film career. He quickly progressed and by 1995 he was directing music promos for bands and commercials.
He used the profits that he made from directing these promos to invest into writing and making his first film, The Hard Case (1995). The 20-minute short film is the prequel to his debut feature Lock, Stock and Two Smoking Barrels (1998). After seeing the short film, Trudie Styler, Sting's wife, invested in the feature film. Once completed, Lock, Stock and Two Smoking Barrels (1998) was turned down by 10 British distributors, but it was eventually released in the United Kingdom in 1998 and in the United States in 1999. Lock, Stock and Two Smoking Barrels (1998) put Guy Ritchie on the map as one of the foremost rising filmmakers of the time and it also launched the careers of actors including Jason Statham, Jason Flemyng, and Vinnie Jones, among others.
Next came Snatch (2000), and the film had a bigger budget and a few big names including Brad Pitt, Dennis Farina, Benicio Del Toro alongside returning actors Jason Statham, Vinnie Jones and Jason Flemyng.
Toward the end of 2000, Guy Ritchie married the pop superstar Madonna in Scotland, and he began working with her on a variety of video and film projects. They created another short film called Star (2001), that was made for BMW and co-starred Clive Owen, and the controversial video that was called out for its violence, What It Feels Like for a Girl. In 2002 Guy and Madonna attempted to remake director Lina Wertmüller's Swept Away (1974) with a film of the same title. Swept Away (2002) was a commercial flop and a critical flop as well, winning five Razzie Awards. Ritchie followed up with the Vegas heist film Revolver (2005), which was panned. He finally won favor with his crime thriller RocknRolla (2008), with a great cast including rising stars Gerard Butler and Tom Hardy, introducing them to the American audience.
The next year he released Sherlock Holmes (2009), starring Robert Downey Jr. in the title role and with Jude Law playing Dr. Watson. The film reviews were mostly good, but, more importantly for Guy Ritchie's career, Sherlock Holmes (2009) was a blockbuster hit that grossed more than $520 million dollars worldwide and lead to it's sequel, Sherlock Holmes: A Game of Shadows (2011). Next came The Man From U.N.C.L.E. (2015), King Arthur: Legend of the Sword (2017) and then Aladdin (2019).
Guy Ritchie is tentatively scheduled to direct an adaptation of Robert Louis Stevenson's Treasure Island.
Martial artist, Guy Ritchie began training in Shotokan karate when he was seven years old at the Budokwai in London, where he later earned his Black Belt in both Shotokan and Judo. He also has a Black Belt in Brazilian Jiu-Jitsu under Renzo Gracie.