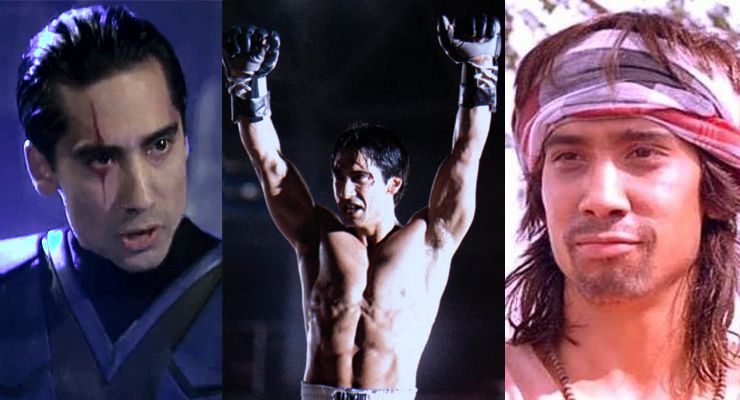 Keith Cooke is a martial artist and actor who is very accomplished in the arts of Wushu, Tae Kwon Do and Karate. He was born on September 17, 1959 in Seattle, Washington as Keith Hirabayashi and he goes by Master Keith Cooke Hirabayashi. His mother is American and his late father was Japanese.
Keith began training in Wushu in 1973 under Roger Tung at the age of 14. In 1980 he traveled to China for three months, training in Wushu for 5 hours a day. He entered the competition circuit in 1983 at 24 years old. At his first tournament he took 2nd place in both his Weapons and Forms Divisions, losing to George Chung. The next year Keith took 1st place. Keith was named  Black Belt Magazine's Competitor of the Year in 1983, 1985 and 1986. Keith is a 5 time Grand Champion at the US World and US Open Karate tournaments. He was inducted into the Inside Kung Fu magazine Hall of Fame and they ranked him #7 of the Top 30 Masters of the Last 30 Years.  Black Belt Magazine named him as one of the top 100 Most Influential Martial Artists of the Last Century and inducted him into their Black Belt Magazine Hall of Fame.
Keith Cooke trained and prepared several movie starts for their roles and has personally starred in films such as Mortal Kombat, Beverly Hills Ninja, Heatseeker, Born to Ride, China O'Brien, King of the Kickboxers and more.
Keith auditioned for the part of Liu Kang in the video-game movie Mortal Kombat (1995) but got the part of Reptile. He played the younger Sub-Zero in the sequel Mortal Kombat: Annihilation  (1997). He played the lead in Heatseeker (1995) the science fiction martial arts thriller that follow the 1990 China O'Brien film he appeared in with Cynthia Rothrock and Richard Norton. Keith also appeared with actor Robin Shou (Mortal Combat) in Chris Farley's Beverly Hills Ninja Beverly Hills Ninja (1997), and in Martin Lawerence's National Security (2003) (2003).
Keith is a fantastic martial artist and he should have been seen fighting in many more films.
He currently continues teaching at his Martial Arts and Fitness school in Los Angeles, CA that he opened in 1994. He has taught martial arts to hundreds of adults and children.