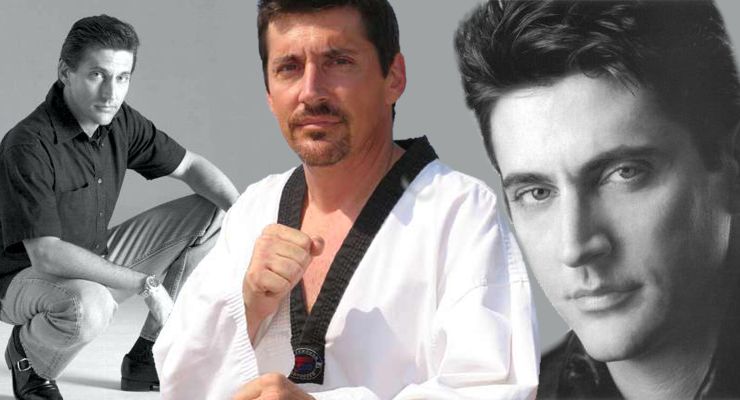 Loren Avedon is a martial artists, stuntman, actor and producer known for The King of the Kickboxers (1990), No Retreat, No Surrender 2 (1987) and No Retreat, No Surrender 3: Blood Brothers (1990). He made his first television appearances as a 5 year old child in retail TV commercials for Carnation Milk, The May Company, and others. Remember the milk-mustached kid, that was Loren Avedon. He also worked as a model.
Loren was born on July 30, 1962 and raised by his mother. He graduated from Beverly Hills High School in 1980 and went on to college. While attending college Loren began studying martial arts at the Jun Chong Tae Kwon Do Karate school in Los Angeles. Loren appeared in a couple of martial arts films, including L.A. Streetfighters (1985) (1985), which starred and was produced by his martial arts instructor Jun Chong and also starred Philip Rhee and James Lew along with a number of other great martial artists including Bill Wallace. Late one night Loren was training at the tae kwon do school when Producer Roy Horan called looking for an martial artist and actor to replace Jean Claude Van Damme and a few others in his film No Retreat, No Surrender 2 (1987). Loren shares about how he got his part in No Retreat, No Surrender 2,
"Actually, Van Damme had turned down the film so they chose Matthius Hues for his part. I replaced Kurt McKinney. I was at the Karate school at about 9:30 PM on a Friday night. I had just come back from Africa where I had been on safari with my dad for 8 weeks. I was broke and had a job selling used cars at a Dodge dealership in town. I hadn't sold a car all week and was at the school beating the shit out of the heavy bag to take out my frustrations when the phone rang. The Latin guy who answered the phone did not understand what the caller was saying, the caller turned out to be Roy Horan from Seasonal Films. A week later, after he had seen about 75 other candidates, I signed a 3 picture deal and was on a plane to Thailand."
Loren also starred in No Retreat, No Surrender 3: Blood Brothers (1990) (1990), which helped him to develop his acting skills and it also made him a cult hero in Europe and in other places around the world. Loren then spent four months shooting The King of the Kickboxers (1990), playing an undercover cop, with Billy Blanks.  For its time, King of the Kickboxers contained some of the most brilliant martial arts fight scenes captured on film and included some great martial artists including Keith Hirabayashi Cooke, Jerry Trimble, Michael Depasquale Jr., Bruce Fontaine and others.
In order to improve his acting skills, Loren studied acting with Billy Drago.
Loren Avedon has over 30 years of martial arts experience and is a 5th Dan Black Belt in Tae Kwon Do and an 8th dan Black Belt in Hap Ki Do.
Loren Avedon as Jake and Keith Cooke as Prang in The King of the Kickboxers (1990)
Exclusive: Interview with Loren Avedon