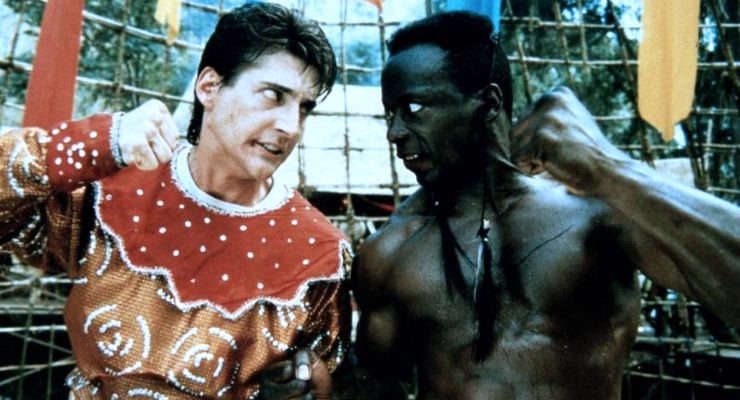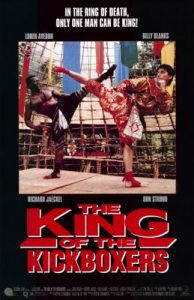 In the martial arts film, The King of Kickboxers (1990), a New York city Police officer, Jake Donahue (Loren Avedon) goes undercover in Thailand to stop film makers who kill the actors on the set of their films. He won't go until he realizes that he may be able to avenge his brother death.
10 years earlier Jake Donahue and his older brother, Sean, were in Thailand where Sean is fighting in the kickboxing championship of Thailand. Sean wins his bout, but as the brothers leave the arena, they are attacked by Khan (Billy Blanks) and his henchmen. Khan takes Sean on in a fight and subsequently kills him. He then attacks Jake and leaves him scarred for life. Jake, now a cop, returns to Thailand on an undercover case, and while there he will avenge his brother's death.
The film was Directed by Lucas Lowe from an original story by See-Yuen Ng. The screenplay was written by Keith W. Strandberg
The King of Kickboxers (1990) stars Loren Avedon, Billy Blanks, Richard Jaeckel, and Don Stroud, with martial artists Keith Cooke, Ong Soo Han, Jerry Trimble, Bruce Fontaine, and Michael Depasquale Jr. also in the film.
The martial arts choreographer was Siu-Hung Leung as Antony Leung. Assistant martial arts choreographers were Raymond Kuk, Chris Lam, Roger Ling, Eugene Siu.
The King of Kickboxers (1990) on IMDb