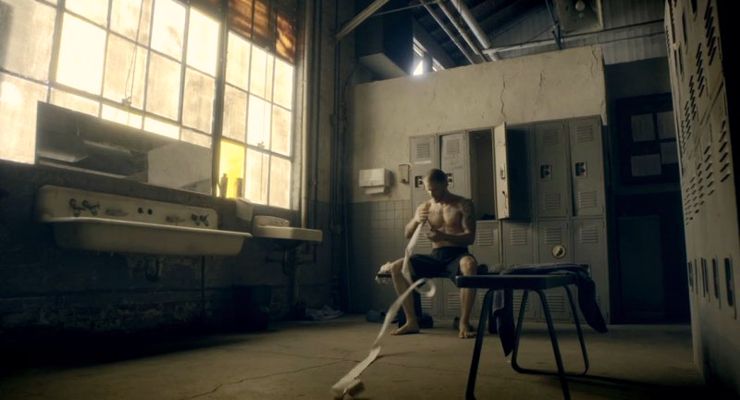 MMA Series On DirecTV
Kingdom (2014) MMA Series is the UK's 10 Episode series that centers around a gym in Venice Beach, California. The drama series is brutal and has just as much drama outside the Gym as it does inside the gym. There are love triangles, run ins with the law, addiction and more.
Kingdom (2014) MMA Series stars Frank Grillo (Captain America: The Winter Soldier, Prison Break, Warrior) as an MMA legend and the gym owner Alvey Kulina. Kiele Sanchez (Lost, The Glades, The Purge: Anarchy) plays Alvey's current girlfriend Lisa Prince. Matt Lauria (Friday Night Lights) is Ryan Wheeler in the series. Nick Jonas, plays Alvey's close-shaved and ripped prize-fighter son Nate, and Joanna Going (House of Cards) plays Alvey's ex-wife Christina. Jonathan Tucker (The Ruins, The Texas Chainsaw Massacre, Parenthood) plays Nate's younger brother, a world-class athlete who has lost everything in his life.
Kingdom (2014) MMA Series was created by Byron Balasco and Endemol Studios (Hell on Wheels).
Kingdom (2014) MMA Series premiered on October 8, 2014 in the United States exclusively for DIRECTV's Audience, channel 239.
Kingdom (2014) MMA Series Extended Trailer