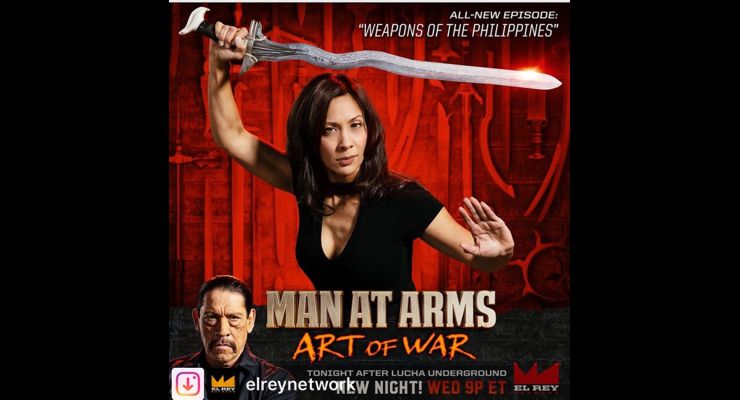 In this episode of the second season of Man At Arms: Art of War, Danny Trejo and the expert blacksmiths set their sights on the South Pacific as they forge two fierce blades from the ancient Philippines – the Kalis and the Kampilan. Diana Lee Inosanto guest stars on Man At Arms: Art of War – Weapons of the Philippines.
About Man At Arms: Art of War
Man at Arms shows the nobility of craftsmanship. Episodes feature iconic weapons that have played a starring role in some of the most memorable scenes in movies, video games, comics and TV. Expert craftsmen reproduce weapons and armor from scratch to create historical, modern and mythological works of martial art for testing by experts in real-world applications.