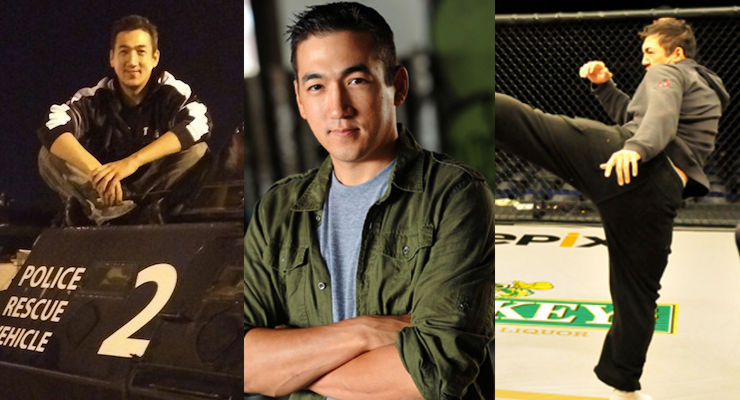 Martial artist, stunt performer, actor and director, Lin Oeding, was born on August 9, 1977 in Sacramento, California. His father is German and Dutch, and his mother is Taiwanese.
Lin Oeding is a former member of Houston Stuntmen's Association and is known for his work in over 100 features and television shows such as Inception (2010), Batman v Superman: Dawn of Justice (2016) and The Dark Knight Rises (2012), Transformers, the Pirates of the Caribbean film series, the Fast & Furious series, Star Treks, Collateral (2004) and more.
As a child, Lin used his fathers 8mm camera to make short action films throughout middle and high school. After graduating from high school, Lin majored in Film Writing and Directing at the University of Texas at Austin, graduating with a BFA in Screenwriting and Film Directing in May 2001.
As a result of his background in martial arts and gymnastics, Lin simultaneously pursued a career in stunts to expand his knowledge of filmmaking and he has performed on screen fight scenes with Jet Li, Chuck Norris, Tom Cruise, Leonardo DiCaprio, Christian Bale (Batman), Ben Affleck (Batman), Dwayne 'The Rock' Johnson, Vin Diesel, Steven Segal, Jason Statham, Seth Rogen, Anne Hathaway, Ice-T, Jennifer Garner, Jason Momoa, Eliza Dushku, Ken Watanabe, Kurt Angle and many others.
Lin will make his directorial debut with the ensemble heist feature Brass Knuckles (2018) for Sony Pictures.  The script was written by veteran screenwriter / showrunner, Matt Olmstead (Prison Break, Chicago Fire, NYPD Blue), and is being produced by Dawn Parouse, and Max Leitman. The film revolves around four ex-soldiers who reunite to take down a common enemy over the course of one night in Los Angeles.  The tentative release is 2018.
Lin was a semi-finalist at the Nintendo World Championship in 1989 and was considered one of the best 'Tetris' players in the country.
As a martial artist, Lin Oeding competed professionally on pay-per-view Bare-Knuckled fighting events.