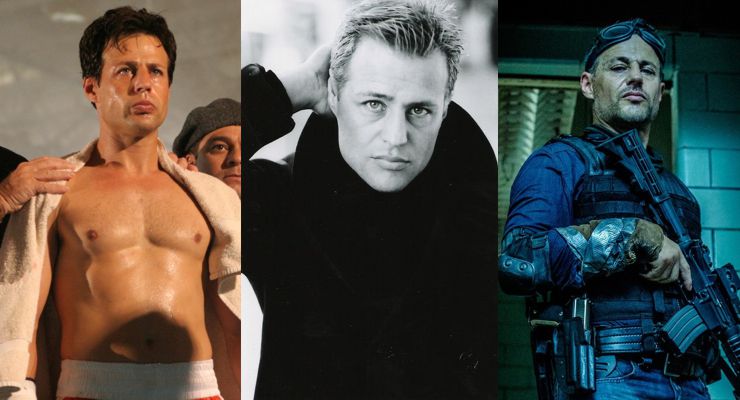 Louis Mandylor is an actor, producer and writer, known for My Big Fat Greek Wedding (2002), The Quest (1996) and In the Eyes of a Killer (2009). He is the son of Greek immigrants, born on September 13, 1966, in Melbourne, Victoria, Australia. He is of Greek descent and his real name is Louis Theodosopoulos.
Louis Mandylor has enjoyed success in US television shows, including a prominent guest appearance on Relic Hunter with Tia Carrere. Louis most famous role is as Nick Portokalos in the movie My Big Fat Greek Wedding. He has played other major roles including Louis Malone in Martial Law alongside Sammo Hung. Mandylor appeared in the sitcom Friends, pretending to be Joey's twin in "The One With Unagi". Additionally, he appeared in the third season of CSI: Miami as a robber/killer. He and his brother Costas have acted alongside one another in the Charmed episode "Saving Private Leo", in the 2010 crime thriller Sinners and Saints. He also wrote and produced a short movie entitled My Brother Cicero. Louis portrayed Deputy Lloyd in the Syfy thriller film The Cursed, starring with his brother Costas. One of his more popular roles was that of Bobby DeLuca in the cult-classic Suckers, where he plays a good-guy turned car salesman.
Louis Mandylor was a professional soccer player in Australia from age 16 to 20. He is also an expert in Muay Thai.