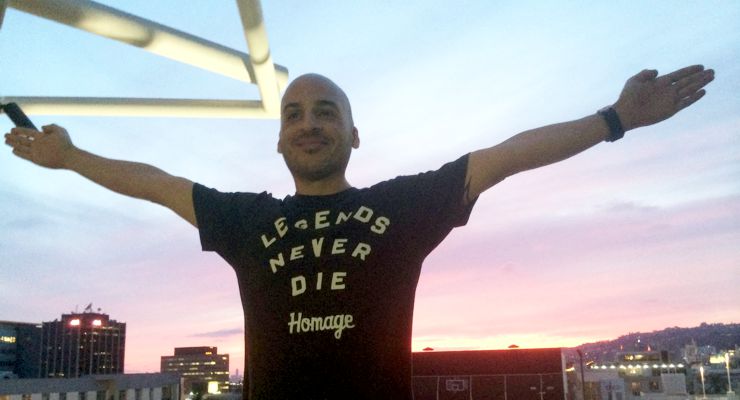 Mark Chavarria was born on September 30, 1968 in Houston, Texas, where he was raised. He attended and graduated from Lutheran High North, a small parochial school. As a child, his father took him to the movies and he was inspired by what he saw which eventually lead him to work in the film business.
Even as a child, Mark realized the power films had over people. He loved watching Superman with Christopher Reeve, "You will believe a man can fly"! When the movie was over the audience stood up and cheered. He was dumbfounded that all these people could be so moved by and actors performance. As he looked around the theater, people were smiling, crying and clapping. It was experiences like this one that convinced the shy boy that he wanted to be an actor.
Mark Chavarria got his first role in They Still Call Me Bruce (1987). It was this role, as a martial arts student, that convinced Mark that he really wanted to be a stuntman in Hollywood.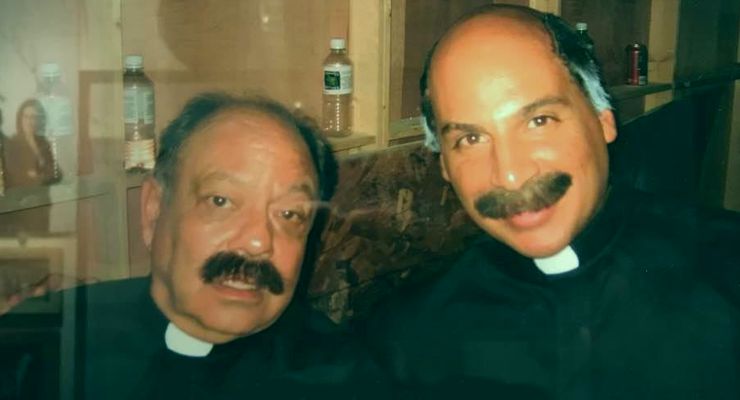 Mark pursued his passion and fought some of Hollywood's leading men, Robert DeNiro, Chuck Norris, Dolph Lundgren, Billy Bob Thornton, Kevin Sorbo, Danny Trejo and many others.
Beside having a desire to work in the entertainment industry, as a child Mark wanted to find a cure for cancer. He was angry because many of his film heroes were dying of cancer, including Steve McQueen, John Wayne and so many others. Mark had no serious cancer history in his family, but later in life he was diagnosed with Stage 4 colorectal cancer, the second deadliest cancer. He had just finished Olympus Has Fallen and American Horror Story in 2013 when he got the fateful news. Making it even more difficult was the fact that he had just lost his best man, and good stunt buddy, Bryon Weiss, to the same cancer. Desperate for hope, the Doctors told he and his wife that he had less than a 16% chance of beating the cancer. He did beat it, in 9 months. Cancer would come back again and again and Mark would go on to beat the cancer 3 times, with the odds decreasing each time he beat it, to less than an 8%, then to less than a 4% chance of beating it.
Mark fought the cancer for a fourth time and even while going through chemo, radiation, and surgeries, Mark continued to perform stunts. He still doubled Cheech Marin. Mark said that working on films "makes me forget everything cancer related, I can escape for a day or so". Mark also continued to help others hone their craft by teaching stunt classes.
Mark Chavarria credited Hollywood for extending his life. The stunt community and overall film community worldwide who had worked with Mark helped Mark and his wife Alyssa Myer beat this cancer numerous times, which, according to top oncologist in the United States, has never happened. Mark would fight cancer along side his father, who was diagnosed while Mark's cancer came back a 2nd time. Mark would lose his father, his hero, in 6 months. Despite all, Mark continued to work and campaign for better treatment and medicine for cancer patients all over the world. He even consulted with cancer patients all over the globe who discovered him through numerous articles and interviews he had done. Mark continued his stunt career and worked on his documentary, that chronicled his extensive battle with stage 4 colorectal cancer, called "Way To Go FECO" up until his dearh on November 9, 2017 in Houston, Texas.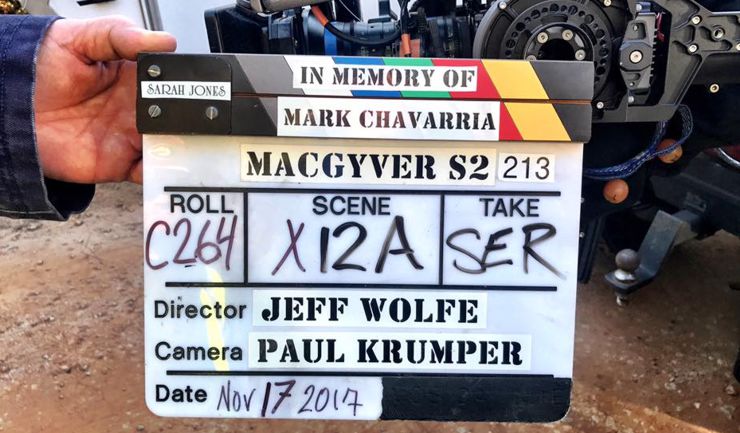 GODSPEED Mark Chavarria…
An amazing fighter with a golden heart. I know you're in a better place, free of the pain your body went through for so long. Thank you for showing so many how to fight,and how to smile even in the face of pain. God Bless Alyssa Madlyne Chavarria the strength behind the strength. A phenomenal wife to Mark. There's no way he did what he did without you. I'm sad today. Many of us are. But Mark is survived by so many incredible memories and loved ones eventually we'll smile and laugh and tell stories about a guy we loved who made our lives better because he was a part of them. ~ Jeff Wolfe on Facebook