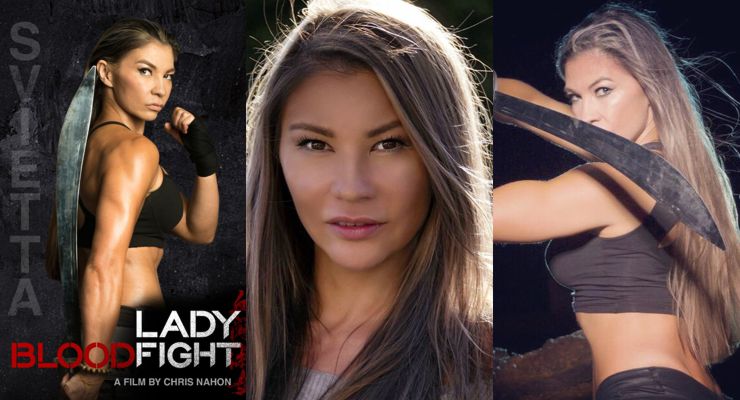 Martial artist and actress Mayling Ng, recently played the role of Orana in Warner Brother's American superhero film based on DC Comic's Wonder Woman. She also can be seen in Lady Bloodfight, a joint US/Hong Kong production from Voltage Pictures which premiered internationally in May of 2017.
After her success in the Miss Singapore Bikini competition in 2011, Miss Ng has played the role of Yasmin, in Mister John (2013), a United Kingdom/ Singapore International production with Akanga Film Asia.
A highly, sought-after personal trainer, Miss Ng traveled all through Asia with her fitness company. Today she is using her fitness knowledge combined with her vast weapons and martial arts experience which also includes Kung Fu, Taekwondo, Muay Thai and Stick fighting, to create unforgettable characters such as Svietta, the Russian psychopathic killer in her latest film.
Miss Ng began her martial arts training when she was 8 years old and she has trained with world champion martial artists in England, Singapore, Hong Kong and the United States and represented Singapore at Arnold Classic US in 2013.
Mayling Ng trains as a professional actor in Hong Kong and Hollywood. Born in England, to a Singaporean Chinese father and British mother, she grew up in Canary Islands, Spain, and later moved to Asia.
Mayling Ng truly is a world citizen and brings that knowledge to the variety of unique characters in her films.