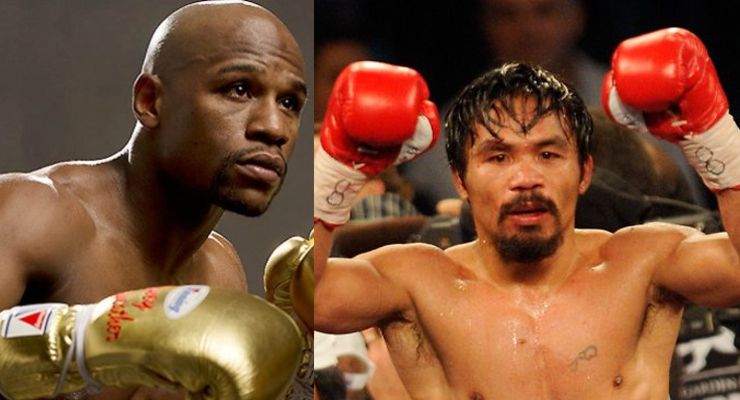 Mayweather vs Pacquiao finally sees two of the most prominent fighters in the sport of boxing in the last decade, undefeated welterweight champion, Floyd Mayweather Jr. and Manny Pacquiao, facing off in the ring and HBO and Showtime will be teaming up to telecast the fight on PPV on May 2, 2015. Why are they teaming up, because Floyd Mayweather Jr. has an exclusive six-fight deal with Showtime and Manny Pacquiao has a contract with HBO. This will be the second time the two cable companies have worked together, the other was in 2002 when then-heavyweight champion Lennox Lewis, who had an exclusive deal with HBO, knocked out ex-champ Mike Tyson, who was with Showtime.
The Mayweather vs Pacquiao match will take place at the MGM Grand in Las Vegas and Mayweather is said to be getting a 60-40 split on the purse.
It appears that boxing on television is on its way back. CBS signed a deal for  Saturday afternoon fights and these will be the first live fights since the late 1990's and NBC will show primetime fights, which hasn't happened on that network since 1985.