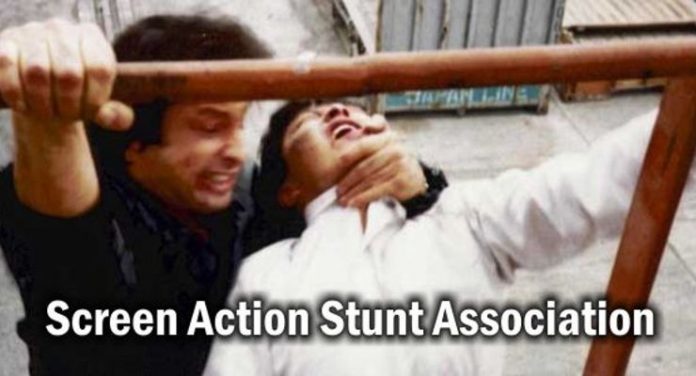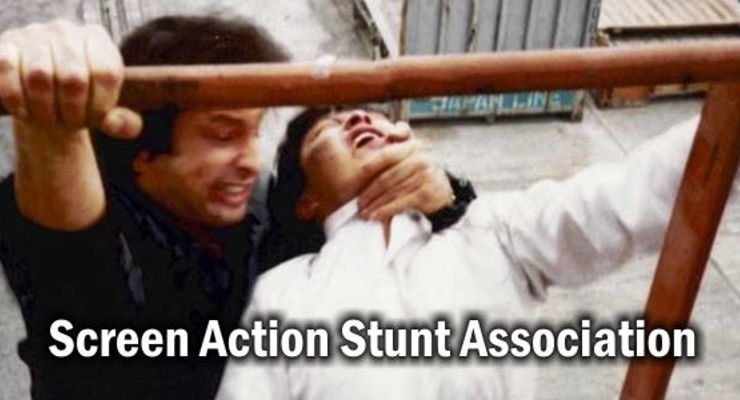 New York, NY— April 30, 2014—A Michael DePasquale Jr. Stunt Training demonstration  with Ann Mercogliano of WPIX 11 will take place during the 10 O'Clock News.
Michael DePasquale Jr is a world renowned Martial artist who travels the world teaching, with over 100 black belts and 50 schools teaching his system of martial arts, as well as Safety, Police Defensive tactics and stunt fighting, he is a leader in this industry.
Michael is also a SAG-AFTRA member, actor, producer and writer. He created the exhilarating and career building Action Film Academy which has been successful for the past 20 years. Many of his graduates have been employed in the film industry because of their fighting and stunt abilities. Due to this he started the Screen Action Stunt Association to represent teams of people for projects relating to stunts and fighting for film or television work. Besides teaching many stunt performers and being a stunt coordinator for numerous projects He produced an award winning Action feature film using all his talented personnel named "The Cutoff". This film was shot at Screen Gem Studios in NC and also in NYC.
Michael DePasquale Jr is the embodiment of independent film success. For forty years, he has operated both inside and outside of the studio system as a successful stunt coordinator and actor by channeling his mastery of the martial arts. The son of world famous Michael DePasquale Sr, the founder of the Yoshitsune JuJitsu System, known as the Godfather of American JuJitsu. DePasquale carries on the legacy of his father by pioneering education in untapped markets.
The goal of this endeavor is to help all Television, Film Production companies achieve their goals with their projects to get the best fight and stunt performers though SASA stunts. Remember we teach and encourage fighters to learn how to fight for film and become successful stunt performers, and to teach actors how to fight on screen and on stage safely. DePasquale parlays his forty years of experience in film and the martial arts to teach motivated students to achieve their goals in stunt performance.
Michael DePasquale Jr.
187 River Vale Rd
River Vale NJ
(201) 925-7367 / (201) 666-7100