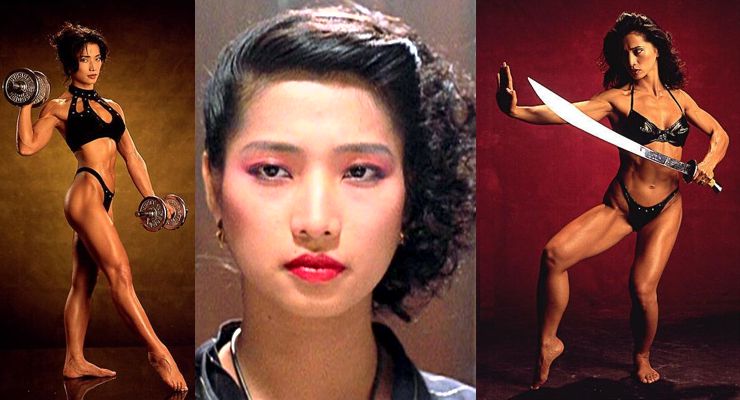 Japanese actress Michiko Nishiwaki, was born on November 21, 1957.  She simultaneously developed her martial arts skills and her acting skills. She began her acting career in Hong Kong in 1985 playing a Japanese fighter in the film My Lucky Stars and her performance caught the eye of Sammo Hung, who was director for and acted in the film, and Jackie Chan, who was also in the film. She also appeared in films such as The Line of Duty III (1988), City Cops, Princess Madam, and God of Gamblers (1989). She played villains and femme fatales in most of her Hong Kong films. Often she had no dialogue because she could not speak Cantonese at the time. She returned to Japan, and then went to Thailand to star in Whore and the Policewoman (1993). She appeared in the Man on the Moon (1999) starring Jim Carrey, and did stunts for Hollywood films such as Red Corner (1997), and Blade,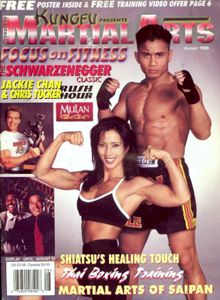 Michiko has been a stunt double for some big names in Hollywood as well as a fight choreographer.  As a stuntwoman, Michiko Nishiwaki performed all the high-risk stunts for Lucy Liu in the film Charles Angels (2000) as well as in Kill Bill: Vol. 2 (2004) and for Kelly Hu in The Scorpion King (2002). She also did stunts in Collateral (2004), for Mission: Impossible III (2006), and Rush Hour 2 (2001).
Michiko Nishiwaki was also Japan's first Woman's Bodybuilding and Power lifting Champion. She held these titles for three consecutive years. She never used anabolic steroids or other drugs, remaining feminine. It was Michiko Nishiwaki who helped create a bodybuilding boom all over Japan and she was in demand for personal and television appearances. She also did executive personal training and operated two successful gyms. Michiko forever changed the stereotype of the submissive and docile Japanese woman by becoming a strong role model. She currently lives in the United States with her husband and son.