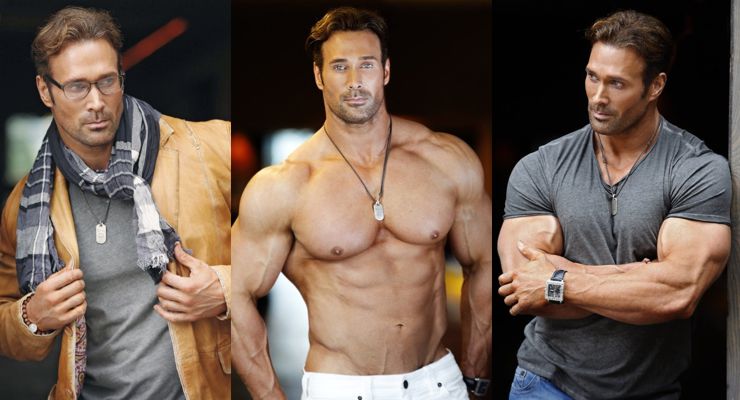 Mike O'Hearn is an Actor, Model, and Internet and Radio Personality. Like the bodybuilding greats before him, Arnold Schwarzenegger and Lou Ferrigno, Mike holds 4 Mr. Universe titles and was voted one of the 12 greatest physiques of all time by the fitness industry. Mike has just been signed as a Team Body Fortress Athlete. Mike is a true champion and well-rounded athlete with a background in natural bodybuilding, strongman, power lifting, and mixed martial arts. Before winning his 4 Mr. (Natural) Universe titles, Mike was Mr. California, Mr. USA, Mr. American and Mr. International. He is also a 4-time Power Lifting Champion, and 2-time Iron Warrior: Decathlon of Strength Strongman Champion, 2 Time California Judo Champion. Mike has graced the covers of over 500 magazines worldwide earning him the title of 7-time Fitness Male Model of the Year and putting that title in retirement. Women around the world will recognize Mike as the cover model for Topaz romance novels. With all his accomplishments, the health and fitness industry honored Mike, and inducted him into the BodyBuilding Hall of Fame in late 2011.
Known as Titan on NBC's smash-hit television series American Gladiators (2008), Mike was known for being the only undefeated gladiator on the show. Television and radio appearances include Workaholics, Sunny In Philadelphia, American Gladiators, Knight Rider, Days of Our Lives, Battle Dome, Ellen, Today Show Weekend, TV Guide Channel's Reality Chat, Reality Remix, E! Hollywood Hard Bodies, Bucket and Skinner's Epic Adventures on Nick, as well as national radio media tours on 100's of stations throughout the country including the nationally syndicated shows, Hollywood Confidential with Leeza Gibbons and Loveline with Dr. Drew.
A life-long proponent of the natural approach to bodybuilding, Mike O'Hearn is the author of Proven Techniques for Drug Free Bodybuilding.–A book which he wrote to inspire and teach the next generation of weightlifters and bodybuilders that you can achieve success without the use of enhancers such as steroids or growth hormones. He is also the creator of Power-Bodybuilding –a style of training and the principles he uses to achieve the longevity and success in his physique, and in the health and fitness industry.
Mike O'Hearn grew up on a farm in Kirkland, Washington and has 9 brothers and sisters. He began competing in bodybuilding, power lifting, and martial arts when he was 13 years of age. By the age of 15 he won the Teenage Washington State competitions in all three sports. When not training, he is busy writing, producing, and directing his own projects.
Mike O'Hearn has appeared in the movies Barbarian (2003), Keeper of Time (2004), and had a minor supporting role in Death Becomes Her (1992), as well as starred as Clark Kent/Superman in the popular Sandy Collora fan film World's Finest (2004) (opposite Clark Bartram as Batman). O'Hearn was also on the American Gladiators-like show Battle Dome (1999-2001) where he played Michael O'Dell. On March 14, 2008, Michael made a guest appearance on the NBC soap opera Days of our Lives (1965), playing a bartender. On July 8, 2008, Michael made a guest appearance on NBC's Celebrity Family Feud as Titan with fellow Gladiators Wolf, Venom, and Jet. On February 4, 2009 Michael made a guest appearance on NBC's Knight Rider (2008 TV series), episode 14 as a cage fighter. In 2012, Mike created and starred in his own 7 episode Youtube series called Alter Ego.
Mike O'Hearn's more recent film projects include Minkow (2015) starring Mark Hamill, James Caan and Ving Rhames