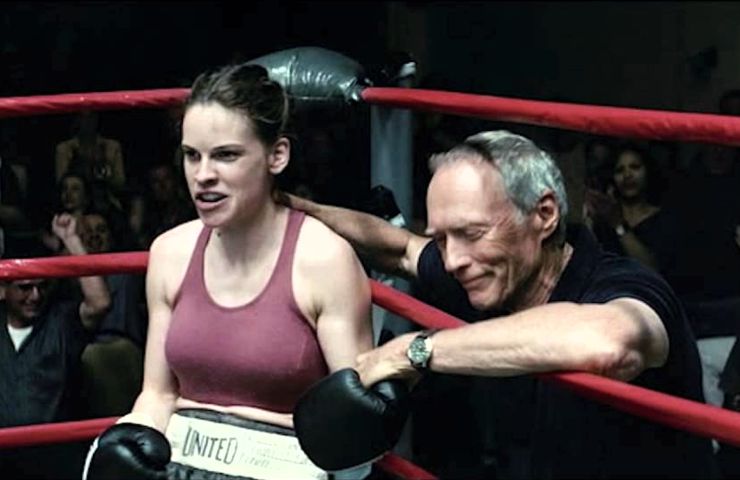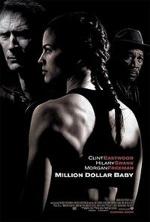 Director: Clint Eastwood
Writers: Paul Haggis (screenplay), F.X. Toole (stories)
Stars: Hilary Swank, Clint Eastwood and Morgan Freeman
Million Dollar Baby (2004) was directed, co-produced and scored by Clint Eastwood and stars Eastwood, Hilary Swank, and Morgan Freeman. It is the story of an under-appreciated boxing trainer, Frankie Dunn, his elusive past, and his quest for atonement by helping an underdog amateur female boxer, Maggie Fitzgerald, achieve her dream of becoming a professional. The film won four Academy Awards, including Best Picture.