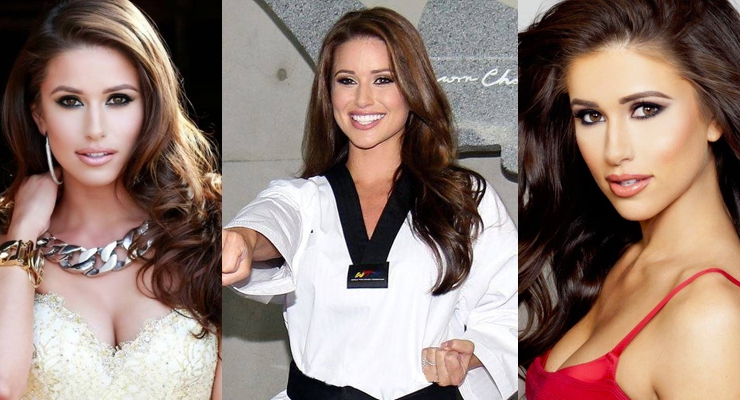 Nia Sanchez was born on February 15, 1990 in Sacramento, California. She is an American actress, model, martial artist and instructor and a beauty queen who won Miss USA 2014. Nia Sanchez is the first contestant from Nevada to be crowned Miss USA. On January 25, 2015 she also represented the United States in the Miss Universe 2014 competition and was crowned 1st runner-up.
Nia Sanchez father, David Sanchez, is a military veteran born on a military base in Germany. Her mother, Nicole Sanford, was born on a military base in Iran. Her paternal grandfather, Wilbur Sanchez, is Mexican and her paternal grandmother is German, while her mother is of Spanish, and other European descendants. Her parents divorced when she was 6 and she and he Mom lived briefly in a women's shelter. When Nia was eight years old she and her brother, David, Jr., moved to Menifee, California with their father, where she graduated from Paloma Valley High School in 2008.
In 2009, Nia's friend won the title of Miss USA and Nia decided to enter into pageantry. Her first beauty pageant was the Miss San Jacinto Valley, which she entered when she was 13; at 19, she won Miss Citrus Valley USA, which qualified her to take part in the Miss América Latina competition in Ecuador.
As Miss Citrus Valley USA, Nia Sanchez competed in the Miss California USA 2010 pageant and was 2nd runner-up out of 133 contestants. Nia then competed in and won Miss Riverside County USA 2011 and Miss Hollywood USA 2012, but both resulted in unsuccessful Miss California USA bids.
On January 12, 2014, as Miss South Las Vegas USA, Nia Sanchez was crowned as Miss Nevada USA by Chelsea Caswell at Artemus W. Ham Concert Hall at University of Nevada, Las Vegas. She won the title on her first attempt.
Nia represented the USA at Miss Universe 2014 which was held January 25, 2015 at the U.S. Century Bank Arena on the site of the Florida International University in Doral, Miami, Florida. She finished as 1st runner-up to Paulina Vega of Colombia.
Nia Sanchez 1st runner up placement on Miss Universe is the highest achievement for the United States since Olivia Culpo of the USA won the Miss Universe pageant in 2012.
Nia Sanchez is a fourth-degree Black Belt in taekwondo. She began training in TKD when she was 8 years old. She was the first Miss USA ever featured on the cover of Tae Kwon Do Times Magazine. She also studied jazz and ballet for five years.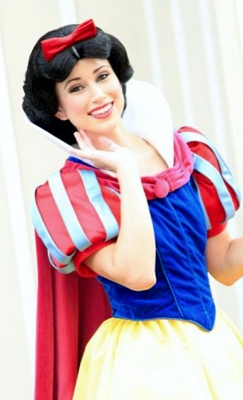 At age 17, Nia visited Kenya, and after her high school graduation she spent time working as a nanny in Europe. Before she became Miss Nevada USA, she had visited 12 countries around the world. She spends three months of the year serving at a mission in Mexico. In 2012 Nia acted in the roles of various Disney princess characters at Hong Kong Disneyland where she worked for seven months.
On July 27, 2015 the World Taekwondo Federation appointed Miss Nia Sanchez as a "Goodwill Ambassador" for the WTF as part of its ongoing commitment to identifying ways to increase female participation around the world.At the ceremony, which was held at the WTF Seoul headquarters, WTF President Chungwon Choue honored Miss Sanchez with a plaque of appointment as the WTF Goodwill Ambassador.