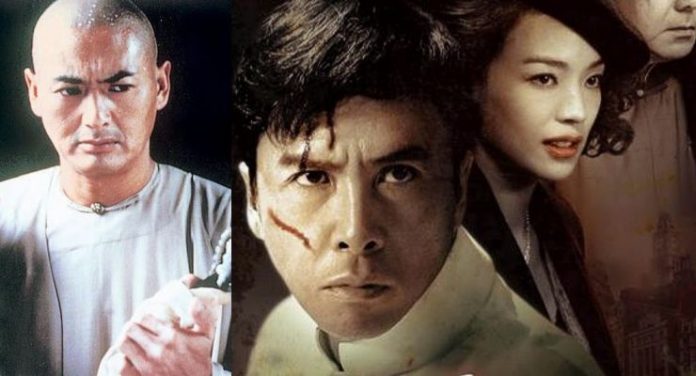 Finally, Donnie Yen will be returning to the United States for his next English language film, Noodle Man (aka American Revenge).
Donnie's Hong Kong action thriller Kung Fu Jungle just premiered in London at the 58th BFI London Film Festival and he wrapped up his part in the new Crouching Tiger, Hidden Dragon: The Green Legend, that will have next summers controversial simultaneous release in theaters and on Netflix.
In Noodle Man, Donnie Yen will play an ex-cop from China who has all but given up on himself and his family after a botched mission got his partner killed 15 years earlier. He life is revived when the Chinese drug lord he believes is responsible for his partners death walks into his noodle shop in New York's Chinatown. This time he won't let the leads grow cold.
Noodle Man is being Produced by Michael Shamberg, Directed by Daming Chen (What Women Want Chinese version) and Stars Donnie Yen and Michelle Yeoh. The project is a co-production of the US and China.
"What we are doing here is not only very unique, but will hopefully serve as the model of merging the best from East and West," Yen told Hollywood Reporter. "(Michael) understands the changing climate of the business and is very progressive in his approach."