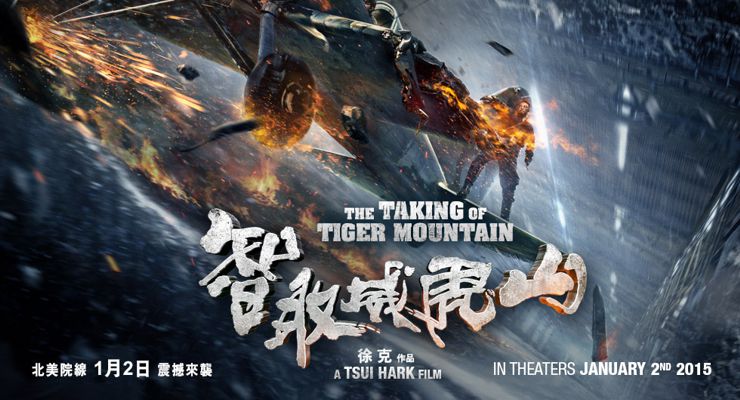 Director: Hark Tsui
Writers: Bo Qu (novel), Jianxin Huang (screenplay)
Stars: Hanyu Zhang, Tony Ka Fai Leung, Kenny Lin
The Taking of Tiger Mountain (2014) centers around a conflict between a People's Liberation Army squad and a bandit gang in northeast China during the Chinese revolution. It is directed by Hark Tsui and is based on the adventure novel "Tracks in the Snowy Forest" by Qu Bo, which is a real life story of an actual incident that took place in 1946 during the Chinese Civil War. A communist reconnaissance team soldier, Yang Zirong, played by Hanyu Zhang, disguises himself as a bandit and infiltrates a gang of bandits run by a ruthless dictator, played by Tony Ka Fai Leung, who rules the lands of Northeast China from his fortress on Tiger Mountain. This allows the main communist force, commanded by the captain of the Liberation Army, played Kenny Lin, to destroy the bandits.