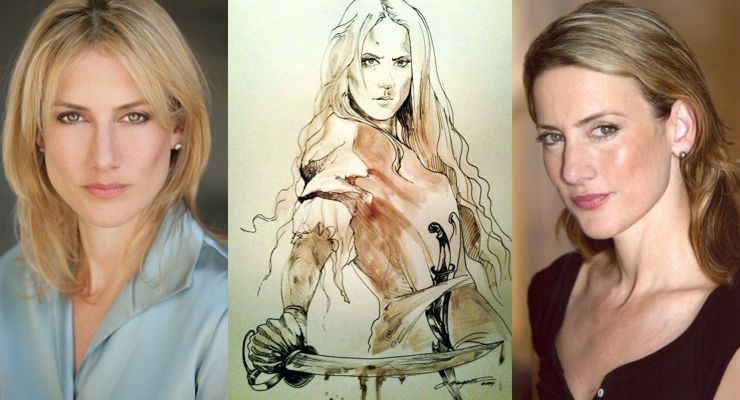 Melissa Tracy is the founder and CEO of BLADE GIRL FILMS, a full service motion picture company.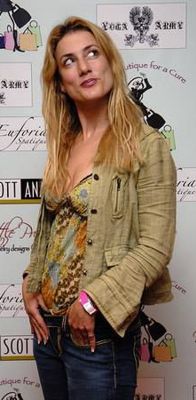 As the CEO of a full service company Melissa, enjoys helping her clients bring their stories to life as well as her own, whether that is writing, shooting, directing, editing, action directing/designing, performing and /or supervising a project from development of the original concept through various phases of casting, filming, editing and post production to marketing and distribution.
As a driven, passionate, energetic storyteller Melissa's  goal is to bring stories of injustices to the screen with a diverse cast and crew. Her Entrepreneur spirit to Improvise  Adapt and Overcome has lead her to become an Award Winning Filmmaker and Action Director. She is also a Writer (Poetry, screenplays, short stories, sketch, standup comedy) and Performer.
Being a creative negotiator, Melissa has successfully saved her clients tens of thousands of dollars. She understands the importance of working within a budget and planning and making her day. Melissa is also a strong team builder and positive collaborator.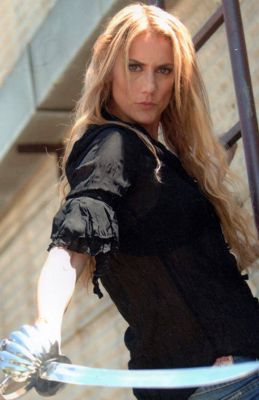 Melissa's strong storytelling background comes from the rich cultural background of growing up in New Zealand and being immerse in the stories of the maoris.  She was able to embrace storytelling as a child through writing, theater, singing, Polynesian Dance and photography.
It was during a difficult time in her life that Melissa turned to Western Sword Play, martial arts (Ninjitsu, Savate, Kali, JKD, Jun fan gung fu, boxing) to release stress, get her power back and physically heal. This is where she gained her love for action and action filmmaking.
With a love for cutting edge technology, In 2006 Melissa produced her first Comedic Action Film on the Queen Mary, with one of the newest cinematic digital cameras her team could acquire  the Varicam. BEST PROTECTION (2006) was Premiered at Cannes and was distributed by Spike TV.
Melissa has worked consistently for her clients the last 10 years helping them receive awards:
Director – Vampie (2014) Comedy/Horror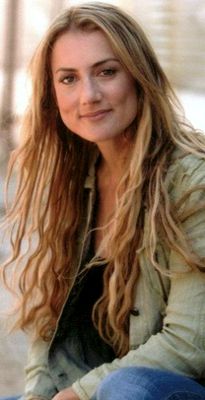 – Best Feature Comedy – Buffalo Niagara Film Festival 2014
– Best Feature Comedic/Horror – Golden State Film Festival
2nd Unit Director – Action
Producer:
The Jade Trader (2014) (Action):
– Best Cast Performance – Action on Film Festival
Gunzz: The Story of Billy the Kid:
– Best Produced Short –  Action on Film Festival
2nd Unit Director:
Names on the Wall (2016)
– Stella Adler Award – Excellence in Film- HDIFF
– Alan Baily Award – Excellence in Filmmaking – Action on Film Festival
– Audience Award – CATEIFF
Some of her favorite projects over the last 10 years have been:
Creating, Shooting, Directing and editing a commercial for a new cancer drug for dogs.
Creating, Directing, Producing Hook up and Give Back in Belize Staring Rudy Young blood (Apocalypto)
Creating, Co-hosting, Co- Producing FIGHT DESIGN  (2014) a documentary with Moviola.Com and John Kreng (Robert Legato, Jeff Imada, Ben Ramsey, Gary Daniels)
Short documentary inside the creature distributed in Germany by Tiberiusfilm.D
Commissioned to write feature film Baby Tears
Action Designing on Feature film TIGER WITHIN working with Ed Anser.
Stunts with John Kreng on Katy Perry's and John Mayers music video, WHO YOU LOVE
Supporting action acting role with Troian Bellisaro (Pretty Little Liars) on Martyrs
Standup on TV show LAST COMIC STANDING
Co-STAR role on TV show BONES (2017)
Melissa has sldo directed feature films, TV show pilots, documentary music videos, commercials, and shorts. Melissa has fight/stunt coordinated over 35 music videos, commercials, features and shorts. She has performed in 30 film projects.
Melissa is currently looking forward to the rest of the 2019 into 2021 schedule which includes:
Preproduction on a non-profit project staring WWE Wrestler Rob Van Dam  wrote/directing/producing. John Kreng has come aboard to produce.
Development with John Kreng on a  family baseball film. Chad "The Chief" Cordero is Technical advisor.
Production Historical documentary, producing with John Kreng.
Writing motivational book. Target completed and released in April 2020.
Melissa has a BA from California State University, Fullerton.