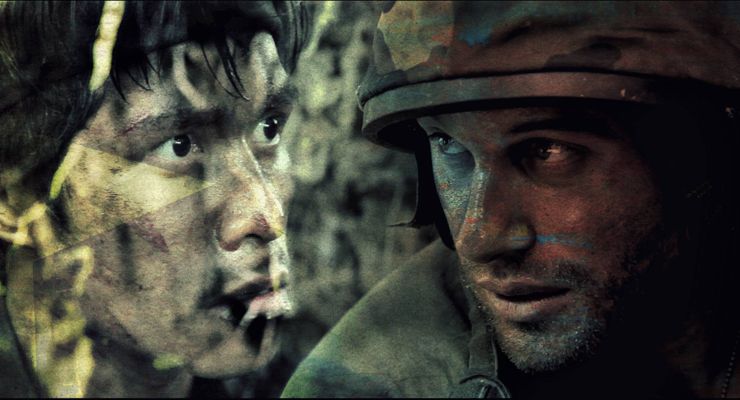 Profound is all I can say about this short film. Watch it and let it speak for itself, then help change the world by giving your support.
In Names on the Wall, two soldiers fighting on opposite sides of the Vietnam War find themselves faced with a choice, somewhere between where humanity ends and war begins. Directed and Stunt Choreographed/2nd Unit Directed by two women, Koura Linda and Melissa Tracy, this film considers how we react to different circumstances depending on an array of different elements – for this story, set in front of the backdrop of one of the most controversial wars in American history. It was a war of governments, but this is a story of soldiers. Original music, tense action, witty dialogue and beautiful visual story telling down to nuanced details between the men who, by the end of the film, are more than names on the wall.
Names on the Wall was written by Nick Gambino and Koura Linda and stars Brendan Healy and Doan Nguyen with Ian Lerch, Keith Lichtenstein, Merri Jamison and Lucy the Puppy.
Names on the Wall won BEST DRAMA at Action On Film Festival as well as the Alan Bailey Award for EXCELLENCE IN FILMAKING.
After watching Names on the Wall , please check out the Indiegogo project which also benefits America's Children of Fallen Heroes. Donate and help change the world. Ever dollar earned by our short will be split  50/50 with America's Children of Fallen Heroes, and should they raise enough money to surpass their film budget, every dollar above that will go solely toward the work don by America's Children of Fallen Heroes.