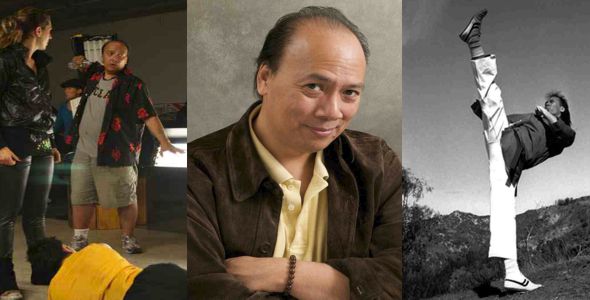 John Kreng has had a successful multi-faceted career in the entertainment industry working as a Stunt Coordinator, Fight Choreographer, Stand-Up Comedian, Author, Actor, Video Game Designer/Producer, and Stuntman and a 2nd Unit Director. Born in Washington, D.C., the son of the Cambodian Ambassador to the United States, John is of Chinese and Thai descent, and is fluent in Vietnamese, Chinese, and English. After his father died before John was one year old, his mother decided to stay in the U.S. so he could have a better education and the freedom to be successful at whatever he desired.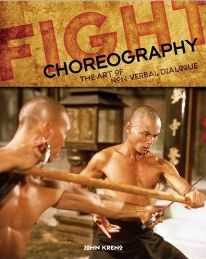 As a Stunt Coordinator, Fight Choreographer, and Stuntman, John has worked with both Asian and Western luminaries that include Jet Li, Yuen Cheung-Yen, Hark Tsui, Steven Spielberg, Roger Corman, and the late David Carradine. His first stunt job was to fight legendary action star, Jet Li in The Master (a Hong Kong film shot the mid 80's, a time when martial arts action films from China was at it's most influential, creative, and physically demanding peak, where full contact blows were made to create a stronger visual impact. John also choreographed the action for his peers as the stunt coordinator of the 2009, 2010, & 2011 Diamond In The Raw – Stuntwomen's Awards and is the author of the only in-depth textbook on screen fighting, Fight Choreography: The Art of Non-Verbal Dialogue, and The Fight Choreographer's Handbook. Both books are published by Cengage/Thomson Course Technologies in Boston, MA.
John is a utility stunt coordinator that also specializes in fight choreography. He brings many elements to the table and is equally at home choreographing rough and tumble Western style brawls as well as precise and intricate Hong Kong style fights. Living a dual life as an Asian-American has also helped John when working with talent from East and West because he understands both the Western and Asian approaches to action on film because they have different mythologies when it comes to acting non-verbally (a.k.a. action).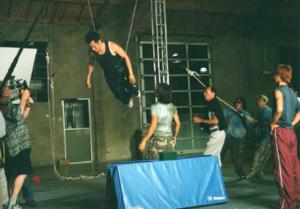 He has an intellectual and practical approach to when it comes to choreographing cinematic action and fights based off his training, education and real-life encounters, the understanding of both eastern and western culture and mythology, and topped off with his absolute love and knowledge of the history the action film genre. As a result, John has lectured at numerous film schools, professional industry events, and appeared in several documentaries. He has also combined martial arts with different styles of dance on several different projects including the feature Battle B-Boy (2102), where he played the lead role, was the fight choreographer, and a producer, and he has worked with well-known dancers and choreographers that include Debbie Allen, Michael Peters, and Vanilla Ice.
John Kreng has been studying various styles of martial arts since childhood, has over 35 years of training and teaching experience, and holds 3rd degree Black Belts in Tang Soo Do and Te -Katana Jujitsu. He has been taught by some of the world's elite martial artists that include Stuart Quan (Shotokan), Keith Vitali (American Karate), Asa Gordon (Kick-boxing), Hawkins Cheung (Wing Chun Kung Fu), Jeff Mulvin, and Benny "The Jet" Urquidez (Ukidokan Karate). He is an accomplished tournament fighter, has worked as a bouncer at several LA nightclubs, and was a bodyguard for celebrities like Richard Pryor. John brings practical knowledge and understanding of the human psychology of how and fight why we fight. He has been featured and/or appeared in Black Belt, Martial Arts Training, Impact (UK), and Inside Karate magazines. Some of his real life experiences are published in the book, Bully-Proof Your Child, by Keith Vitali.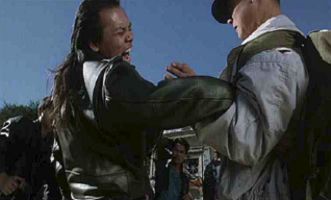 John was an art major in college, having attended Parsons School of Design in New York City, and studied screenwriting at UCLA. He brings the unique knowledge to the stunt world with his understanding of the 3-act structure to an action scene (in relation to the story), while also understanding the visual aesthetics and composition that a fight needs to look appealing to audiences, and keeping them grounded with the films vision of "reality." In addition, being a veteran stand up comedian (14+ years experience), John has honed his comedic instincts and understands the mechanics of comedy, where he can easily apply it to his fight choreography when needed.
As a Stand-Up Comedian, John Kreng started out in Washington, D.C. at The Comedy Café alongside other promising young comedians at the time- Martin Lawrence and Tommy Davidson. After moving to Los Angeles, he was a regular performer at The Comedy Store for over a decade where he honed his act and learned from the world's best comedians like Richard Pryor, Robin Williams, Jim Carrey, Chris Rock, and Sam Kinison, to name a few. His act is unique and personal, basing much of his material off his personal life and growing up in an Asian-American family in America. He has 3 national TV appearances to his credit, was the first non-African American comedian to appear in BET's Comic View, performed all across the country as a National Headliner, and was L.A. Weekly's Comedy Pick of the Week.
Working in the interactive media as a Videogame Producer and Designer, John Kreng has been able to combine his talents as a screenwriter, fight choreographer, martial artist, comedian, and graphic artist all into one job. Some of the titles he worked on were Art of Fighting 3: The Path of the Warrior (1996) (Associate Producer and Mo-Cap Artist) and Full Spectrum Warrior (stunt coordinator). He has worked for TH-Q, Mattel, SNK of Japan, Sony Pictures, and Disney. John is a featured interview in the book Ultimate Game Design by Tom Meigs. He is arguably the only stunt coordinator with actual hands on video game production experience from initial concept to finished product.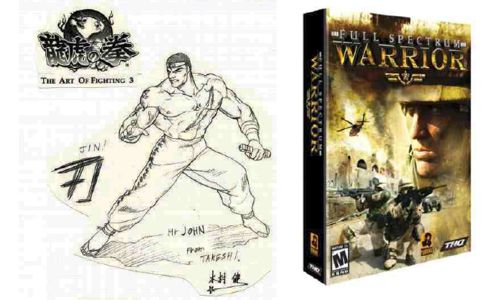 As an Action Film Historian, John's extensive knowledge and passion for the genre (since he was a child), has led him to write for several martial arts and entertainment magazines, providing some ground breaking interviews with Jackie Chan, Sammo Hung, and Woo Ping Yuen. He was also a Film Critic with a monthly column, and was the Coordinating Editor, Project Supervisor and Sole Writer of the 25th Anniversary Tribute to Enter the Dragon & Bruce Lee, published by TC Media. For home entertainment, he was a Director, Segment Producer, Interviewer, and Special Consultant to many special features on DVD for The Weinstein Company, Contender Entertainment Group (UK), Cine-Asia and wrote an essay along with filmmaker Eli Roth that is included in Chan Wook Park's Vengeance Trilogy box set for Palisades/Tartan Home Video.

He also gave on-camera interviews for A&E's Biography: Steven Seagal and Bruce Lee: Memories of the Dragon commenting on the action icons films and explaining what made them special. With all the varied things John has done with his life, he does not see the differences but sees the similarities, which is why he is able to reach the top of his game so quickly with everything he does.