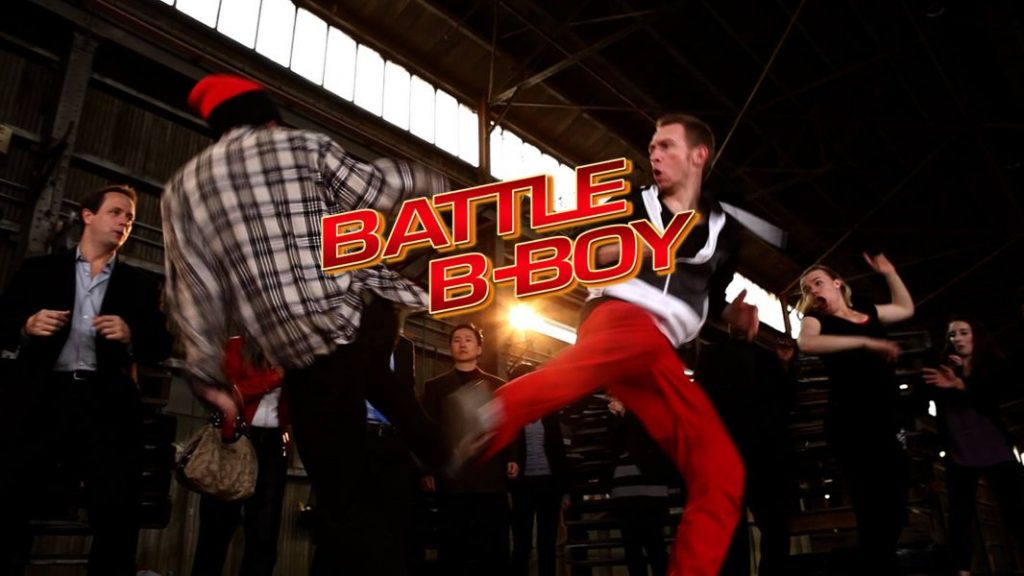 "Da-Fi all odds!"
Da-Fi (pronounced "defy")
[noun]
1. Short for Dance Fighting
2. Hand-to-hand combat using dance moves
In Battle B Boy, MIKE discovers his father needs money for heart surgery, he and his financially struggling B-Boy friends solicit the help of JIMMY, a professional gambler, and enter the world of "Da-Fi," an underground fight-club in Los Angeles where B-Boys and B-Girls physically battle for money and reputation using Hip-Hop and Break Dancing. Rules are simple: fight to the beat of the music and the last team standing at the end of three song changes wins. If you can't take the heat, you better tap-out before you get knocked-out! As the fights get more dangerous, Mike must learn to work with his team and hold everyone together, or he will lose his father forever. Together the team bonds to fight for one other, for their families and for a better future.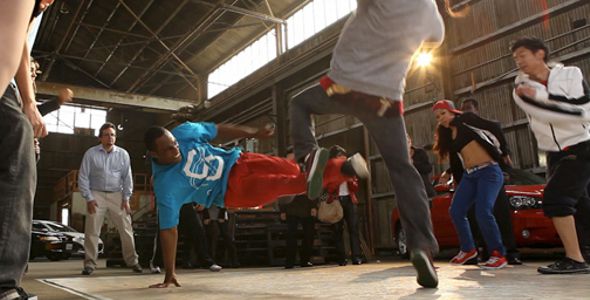 Battle B-Boy
Director's Statement
Independent and underground is the best way to create the world's first B-Boy Martial Arts film. Only by embracing the true underground Hip-Hop and B-Boy spirit could we create this unique approach. Only by working with hungry and ambitious dancers and artists who will push their talent to the limit could we create amazing Da-Fi sequences that will break the mold and bring a fresh new take on the way we see battles. Da-Fi (pronounced defy), is short for Dance Fighting.
Martial arts and hip-hop dancing have always been closely affiliated. BBoys, inspired by Kung Fu movies, would bring what they see on the big screen into their battles. Action choreographers, wowed by B-Boy performances, would then try to incorporate the dance moves they see into their fight sequences. However, B-Boy battles have never allowed any contact, while martial art films have only alluded to B-Boy dance moves, often as a superficial non sequitur in the language of combat or as a comedic cinematic fighting style. As youtube videos of B-Boy battles begin to evolve, many in the field know, it is just a matter of time before someone brings the two sides together to make the ultimate movie about B-Boys who apply their dance moves in realistic underground fights. Well, the wait is over!
We assembled, breakers, poppers, lockers, and dancers from all disciplines and backgrounds and challenged them to invent Da-Fi. By casting real B-Boys and B-Girls, and teaching them on camera fighting skills, we were able to stay true to the artistry and style of the hip-hop dances, while incorporating the practical application used in the brutal, hard-hitting world of hand-to-hand combat.
To make this film, we fully embodied the underground spirit. We conquered our fears, taking all of the risk, and proving to the world that we can indeed "walk the walk." We were not alone. With limited financing from friends and family, this film was created with the partnership of amazing dancers, musicians, and martial artists.
"Battle B-Boy" is the culmination of our hard fought effort. We hope you enjoy it and help us "Da-Fi the odds!"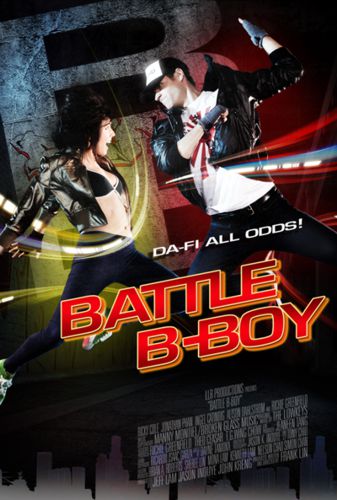 Starring:
John Kreng
Ricky Cole
JD Rainey
Bailey Munoz
Karen Beck
PeiPei Yuan
Ingel Catindig
Richie Greenfield
Jonathan Phan
Alison Dahlstrom
Jeremy Washington
Josh Ventura
Longkue Steven Lor
Marie Bonnevay
Director: Frank Lin
Screenwriter: Frank Lin
Producers: Jeff Lam, Jason Inouye, John Kreng
DanceOn Social Media:
Follow us on Twitter @DanceOnNetwork
https://twitter.com/danceonnetwork
'Like' us on Facebook: https://www.facebook.com/battlebboythemovie