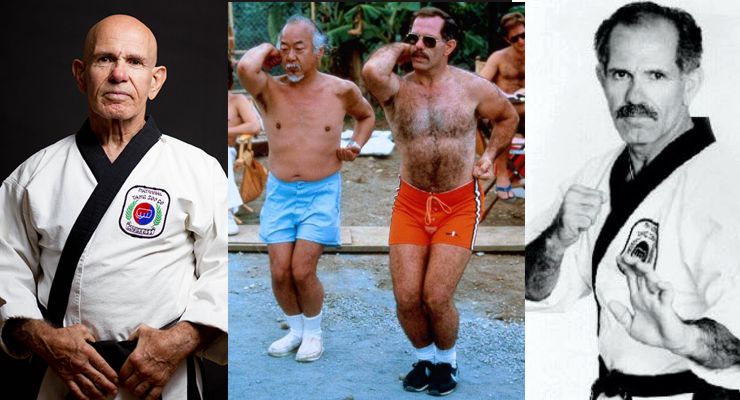 Martial artist, stunt coordinator, fight choreographer, and actor, Pat E. Johnson, was born in 1939 in Niagara Falls, New York, where he was also raised. In the entertainment industry he is known for his work on Mortal Kombat (1995) as fight coordinator, on the Teenage Mutant Ninja Turtles Series (1990, 1991, 1993) where he worked as a stunt coordinator and martial arts choreographer, on Mortal Kombat: Annihilation (1997) where he worked as both fight choreographer and stunt coordinator, and on Batman & Robin (1997) where he worked as the stunt coordinator.  Many martial artists know him for his work as the martial arts coordinator on The Karate Kid (1984, 1986,1989, 1994) series of movies.
Pat Johnson has also had a television and movie career as an actor. You will see him in some well known martial arts movie scenes including his scene with John Saxon in Enter the Dragon  (1973), and his scene as the lead Referee in The Karate Kid (1984) and more recently as a Badass Cop in the Rush Hour (2016) TV series.
Pat E. Johnson started his Martial Arts career while he was stationed in Korea serving a tour with the Army. When he returned to the United States, he had already earned his Black Belt and he would eventually team up with Chuck Norris and became the team captain of the undefeated Chuck Norris team. Pat Johnson is also known for helping create the penalty point system used in Martial Art Tournaments.
Currently Pat Johnson attends events and does seminars throughout world, sharing his martial arts skills with others.