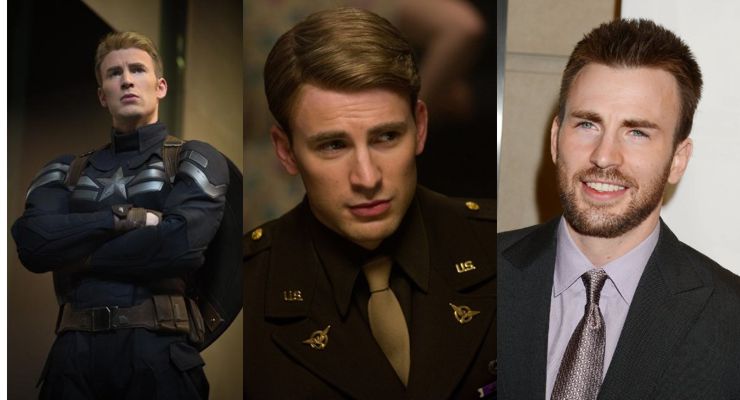 Chris Evans People's Choice for Favorite Action Movie Actor
Chris Evans was the People's Choice for Favorite Action Movie Actor at the People's Choice Awards on Wednesday, January 7, 2015.
This portion of an interview from GeekDad.com says it all.
Chris Evans on Becoming Cap for Captain America: The Winter Soldier
Q: How difficult was it to shoot that crazy elevator fight scene?
CE: That was tough. That was the first thing we shot. It was three days, and it was awful. It was awful because you have these great stuntmen that I had worked with for about a month prior, choreographing that fight in a warehouse where we had built a little fake model elevator.
So you're rehearsing the dance. It's literally a dance. You might as well be on your feet, doing the salsa. It literally is just rhythm and steps and beats, and with every person that you disable and drop, the fight continues with me. As these guys go off and take coffee breaks, I'm stuck there, doing every single aspect of the fight. And there's no masks. So there really wasn't much opportunity to hide with a stuntman. It's just brutal. It's the type of thing where working out for two, three hours a day is exhausting. But for a scene like that, they yell action and you give everything, even though it's a fake fight. It's exhausting. They call cut. You have about 30 seconds to kind of catch your breath. And then you do it again.
And you do that all day, so by the end of the day you realize: I've been working out all day. All day! This isn't normal. This isn't human. You fall asleep before your head hits the pillow. So at the end of those three days, at the end of this scene, there was just this collective applause. It really felt like a giant accomplishment, and a solid way to kick off the movie. It was a chore, but worth it.
In order to keep up with modern day villains, Captain America had to use modern fighting techniques in Captain America: The Winter Soldier. This meant MMA training. In the film you will see different fighting styles including Brazilian Jiu Jitsu, karate, and boxing, particularly in the "elevator scene." Chris Evans also trained in gymnastics to prepare to play Captain America.
Congratulations Chris Evans!!!