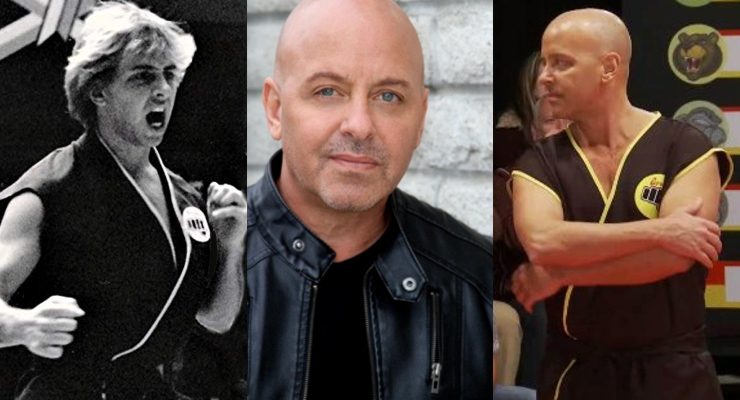 Martial artist Ron Thomas was born on November 15, 1961 in Reno, Nevada. He is an actor known for The Karate Kid (1984), The Karate Kid Part II (1986) and Night Screams (1987). He is the author of Positive Thinking is for Sissies and The Best You Can Sucks, Five Reasons Why and What to Do about It. He is the founder of The Mastery Boot Camp, a transformational personal development program; The Mindset Academy for Athletes, peak psychology training for competitors who want to win; and PIVOT, 360-degree empowerment coaching for entrepreneurs. For these works and his background of personal and professional achievement, Sensei Ron is recognized as a leading authority in Human Potential and Personal Development.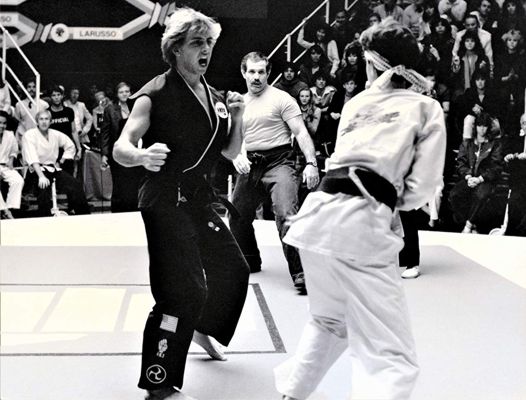 As an actor, Ron Thomas is internationally known for his portrayal of Bobby Brown, the Cobra Kai bad guy who hurt Daniel-San's leg in the original and iconic film, The Karate Kid (1984). He has had the privilege of working with some of the best and biggest names in Hollywood.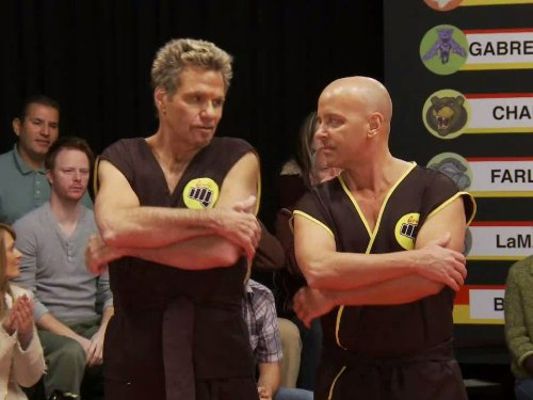 Ron Thomas' martial arts abilities rank him among the world's best. In his 30 year history in the arts he has been a 2-time World Champion and a 5-time International Self-defense Champion. He is a 6th degree Black Belt, a United States Ju-Jitsu Team Trainer, and Founder and Sensei of the World Class Training Centers in Los Angeles. He is also a National Rank Examiner for the United States Judo Association and personal coach for multiple national and world champions. Ron is known as one of the best demonstrators of martial arts in the world and he has worked closely with some of the most elite in the field including Professor Toru Tanaka, Professor Wally Jay (once an instructor to Bruce Lee), Fumio Demura, Billy Blanks (Tae-Bo), Mark Dacascos (Hawaii 5-0), and the legendary Pat Johnson.
For 10 years, Ron Thomas entertained tens of thousands of live audience members from all over the world at Universal Studios, Hollywood, by starring as "Young Conan" in the Conan Sword and Sorcery Spectacular, and as "Sonny Crockett" in the Miami Vice Action Spectacular. Some of his esteemed audience members included Diplomats, Political Figures and Celebrities from across the globe including Vice Presidents, the Prince of Saudi Arabia, Whoopi Goldberg, Michael Jackson, Billy Idol, Stephen Spielberg and countless others. He's worked with many Hollywood heavyweights, including the Oscar winning director of Rocky, John Avildsen; actor and director, Bill Bixby; Academy Award nominee, Pat Morita; Academy Award winning actress, Nina Foch; the legendary producer, Jerry Weintraub; Emmy Award winning director of Friends, Michael Lembeck; and countless others, including the some of the best stunt men and women in the industry.
Teaching martial arts is, by default, teaching personal empowerment, but Sensei Ron wanted to expand his knowledge in this area. He has advanced training in Neuro-Linguistic Programming (NLP) and is a Certified Master Practitioner. He graduated with Honors from the Hypnosis Motivation Institute, the nation's most acclaimed College of Clinical Hypnotherapy and Behavioral Studies. During his residency, Ron won the "Director's Award" for professional achievement and received certifications in several related areas including Handwriting Analysis, Applied Kinesiology, Sports Hypnosis and TimeLine Therapy™. As a Transformation expert, Sensei Ron is a master at guiding people through personal breakthroughs and helping them reach their full potential.
Outside of action, Ron Thomas enjoys taking the stage as a dynamic speaker and seminar leader. Sensei Ron Thomas delivers a blend of Inspiration, Focus and Empowerment to his audiences and students. By combining Esoteric and Inner Development principles from the martial arts, Breakthrough Strategies from human behavioral modalities like NLP, and Focus and Mindset approaches from high-performance athletes and entertainers, he delivers a punch unlike other experts in his field.
Sarano Kelley, author of The Game and recognized by Good Morning America as America's top Life coach says about Ron Thomas, "Few people understand the psychology of winning better than Sensei Ron Thomas."