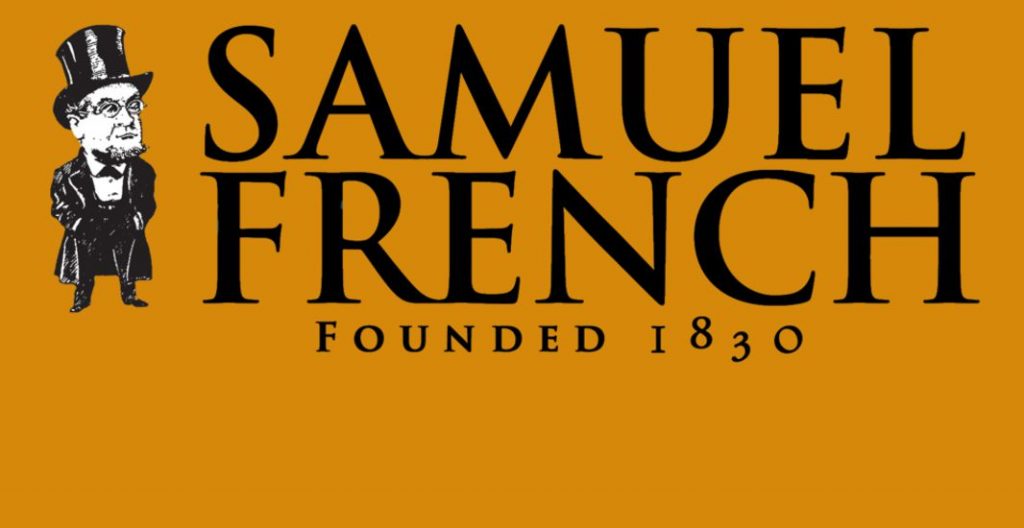 Samuel French, Inc.  is the dramatic literature resource for the worldwide theatrical community. It is the largest publisher of plays and musicals and has helped to make theatre happen since 1830.
It is an American company, founded by Samuel French and Thomas Hailes Lacy, who formed a partnership to combine their existing interests in London and New York City. It publishes plays, represents authors, and sells scripts from their Los Angeles, UK, and online bookstores.
The firm has offices in New York City; London; Hollywood, California; and Studio City, California.
The company's London subsidiary, Samuel French Ltd., publishes stage plays for the UK market, mostly acting editions, serves as licensing agent for performance rights, and runs a theatrical bookshop on its premises at Fitzrovia in central London, England.
In 2017 Samuel French introduced its premiere app for play reading. You can download the Abbott App at abbottreader.com. Abbott is the best digital App to read the Samuel French catalog of plays and musicals. Get it at abbottreader.com.
This store was closed on March 31, 2019
SAMUEL FRENCH, INC. HOLLYWOOD OFFICES AND BOOKSHOP
Samuel French Bookshop
7623 Sunset Blvd.
Hollywood, CA 90046
Phone: 1-866-598-8449
Fax: 1-212-206-1429
"Although the community loves the store and its exceptional staff, most people are choosing to buy their books from e-retailers these days," said Samuel French President Nathan Collins. "It is an unfortunate situation, in which many other bookshops find themselves. However, the good news is that Samuel French continues to serve the world online with an unparalleled range of shows to license and scripts to purchase. This is supported by our expert staff in New York, London, and LA and their outstanding service to our customers. Additionally, we are excited to continue exploring new ways to support the playwriting community in the digital age."
SAMUEL FRENCH, INC. NEW YORK OFFICES
Samuel French, Inc.
45 W. 25th Street
2nd Floor
New York, NY 10010
Phone: 1-866-598-8449
Fax: 1-212-206-1429
SAMUEL FRENCH, INC. LONDON OFFICES
Samuel French Ltd and French's Theatre Bookshop
52 Fitzroy Street
London W1T 5JR
United Kingdom
Phone: 00 44 20 7387 9373
Fax: 00 44 20 7387 2161
DEPARTMENT EMAILS
General Inquiries (or just to say hello): info@samuelfrench.com
Amateur / Non-Professional Licensing Inquiries amateur@samuelfrench.com
Amateur / Non Professional Musical Licensing Inquiries: musicals@samuelfrench.com
Professional Licensing Inquiries: professional@samuelfrench.com
Editorial: publications@samuelfrench.com
Marketing / Recommendations: outreach@samuelfrench.com