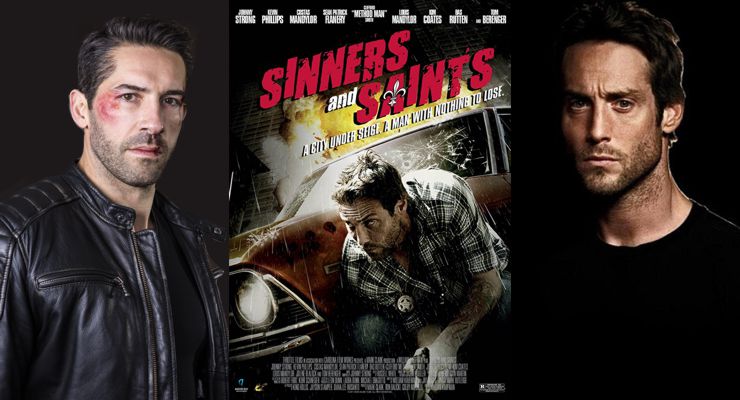 2018 continues to see Scott Adkins as one of our top action stars in Sinners and Saints: Vengeance (2018).
In 2017 we saw him in Savage Dog (2017), Wolf Warrior 2 (2017) and American Assassin (2017). In 2018 we see him in Accident Man (2018), Triple Threat (2018), The Debt Collector (2018), Incoming (2018) and Abduction (2018).
Sinners and Saints: Vengeance (2018) is a remake of the 2010 film directed by William Kaufman and starring Johnny Strong and Kevin Phillips. In the first film New Orleans Detective Sean Riley (Johnny Strong) is the head of the violent offenders warrant squad. He is trying to cope with the death of his young son and the breakup of his marriage. Facing a suspension from the department, he is teamed with a young homicide detective, Will Ganz (Kevin Phillips) and the two are expected to help solve a series of brutal murders that have plunged the city into a major gang war. The two detectives quickly realize that there is something bigger, and far more sinister, going on.
William Kaufman is back to direct Sinners and Saints: Vengeance (2018) and Johnny Strong returns in his role as Detective Sean Riley. In the new film, Detective Riley travels to Russia to find the murderer of his partner, Detective Ganz. Riley enlists the help of an old friend (Scott Adkins) from his Special Forces days and the two storm the violent streets of Moscow on a mission of blood-soaked revenge.
We know the film began filming in Bulgaria and we will continue to keep you updated with news as we hear it.
Director: William Kaufman
Writers: Chad Law, Jay Moses
Star: Johnny Strong, Scott Adkins