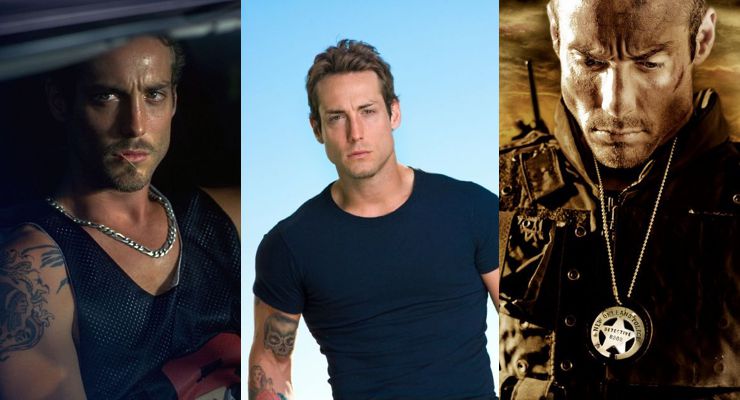 Johnny Strong was born in Los Angeles, California in 1974. He is an actor and composer and has been in featured in films including Black Hawk Down (2001), as Medal of Honor recipient Randy Shughart, as Leon in The Fast and The Furious (2002), as Johnny Deverell in The Glimmer Man (1996), as Eddie in Get Carter (2000), and more recently he starred in the feature film, Sinners and Saints (2010) as Detective Sean Riley and in the apocalyptic thriller Daylight's End (2016) with Lance Henriksen, as Thomas Rourke. He also worked on Furious 7 (2015). Along with Robert De Lay, Johnny Strong is one of the writers of Invincible (2019) directed by Daniel Zrilli's and will be seen in Sinner and Saints: Vengeance.
Johnny Strong began his study of martial arts at seven years old. Starting with training in Judo in the San Fernando Valley, he also trained in other styles of martial arts including American Kickboxing, Western style Boxing and Jun Fan Jeet Kune Do. For three months, Johnny trained in knife fighting with Ron Balicki, who plays Rucker in Sinners and Saints, to prepare for the knife fight scenes in Sinners and Saints. Johnny Strong has earned his Black Belt in Brazilian Jiu-Jitsu under Chris Lisciandro.
Johnny's musical career started when, at twelve years old, he began to play guitar and taught himself to play drums, bass, and piano. Johnny has been signed to two major record labels and has released several records including Bombthreat Before She Blows, Lick My Neck Good Sleep, La Luna Del Diablo Blanco, Can You Hear Me Now, Soulcrusher, The War of Art and most recently Close to Extinction. In addition to writing the music and lyrics, Johnny also plays most of the instruments on the recordings. He recently composed and performed the music for the feature film Sinners and Saints (2012) and starred in the film with Sean Patrick Flanery and Tom Berenger.
Johnny Strong designs knives which are considered works of art.