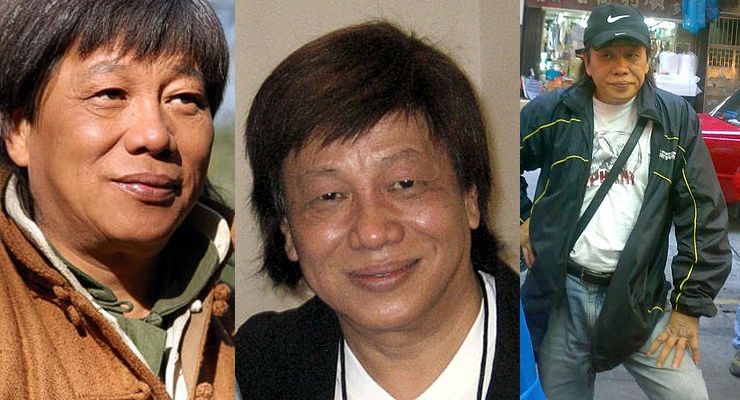 Siu-Lung Leung was born in Hong Kong in 1948. 'Bruce' 'Siu-Lung Leung was the oldest of twelve brothers. 'Tony' Siu-Hung Leung, stuntman, martial arts actor and action choreographer is one of those brothers. 'Bruce' Siu-Lung Leung learned his martial arts training from his father at the Cantonese Opera. He also learned different forms of karate and kung fu from other masters. Learning different martial arts styles boosted his career in films where he utilized his talent in traditional combat and kung fu to become a kung-fu star during the 1970's and 80's.
Even though Siu-Lung Leung was known best to international kung-fu fans as Bruce Leung or Bruce Liang. His American name, "Bruce," was given to him when he, alongside Bruce Li (Chung-Tao Ho), Bruce Le (Kin-Lung Huang) and Dragon Lee, tried his had at playing Bruce Lee clones in the late 1970's. Unlike the other Bruce Lee look-a-likes, Siu-Lung Leung's effective martial arts, acrobatics and laughable humor got him compared to Bruce Lee and Jackie Chan.  Siu-Lung Leung tried his hand at only a few 'Brucexploitation' films which included Bruce Against Iron Hand (1979) with Bruce Li, and Deadly Hands of Kung Fu (1977).
Siu-Lung Leung's film career took off in the early 1970's when the legendary See-Yuen Ng, producer of Snake in the Eagle's Shadow (1978) and Drunken Master (1978), gave him his first role in Little Superman (1975). It was Little Superman that gave Siu-Lung recognition as a kung-fu star. He continued to show his mastery in martial arts in classic films like My Kung Fu 12 Kicks, Ten Tigers of Shaolin (1979), Showdown at the Equator (1978) Kung Fu, the Invincible Fist (1972), The Fists, The Kicks and the Evil (1979), Black Belt Karate, The Fighting Machine and one of his most memorable roles in the Golden Harvest cult classic, Broken Oath (1977), which starred one of Hong Kong's first internationally acclaimed female kung-fu stars, Angela Mao (Enter the Dragon, Sting of the Dragon Masters "aka When TaeKwonDo Strikes") and Sammo Hung (TV's Martial Law, Jackie Chan's Project A, Magnificent Butcher). Siu-Lung Leung went on to work in numerous kung-fu films.
Siu-Lung Leung was also the action choreographer for films where he is known for very well choreographed martial arts fight scenes. These include the films Black Belt Jones 2 (1978) with African-American Karate Champion Jim Kelly [Enter the Dragon (1973), Black Belt Jones (1974)], Bruce Against Iron Hand (1979) with Bruce Li, Rich and Famous 2 (1987) with Chow Yun-Fat (Crouching Tiger, Hidden Dragon, Bulletproof Monk) and many more throughout the 1980's and early 1990's.
In the early 1980's, Leung Siu-Lung's went to China in an attempt to get the the Communist government to lift their ban on his movies. When he returned home he discovered that his fans no longer supported his films as they felt he had betrayed them in visiting the Communist mainland. For two decades Leung Siu-Lung would not be seen in front of a camera. Not until 2004 would he return to films, when he was given the opportunity to play his first bad guy role as the villain, The Beast, in Stephen Chow's blockbuster comedy, Kung Fu Hustle (2004). Siu-Lung Leung has currently been cast in Beast (2015).