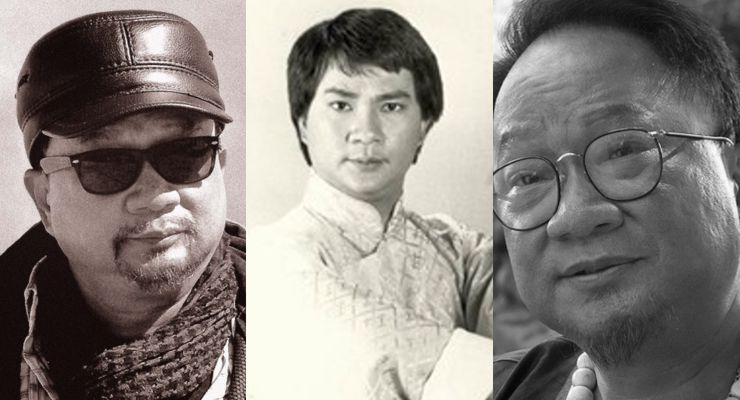 In 1953 Siu-Ming Tsui was born in Hong Kong to parents who worked as actor in the Cantonese opera. He grew up around the opera and began training at age five and later enter the film industry as a child actor. He appeared in over a dozen films. Starting at the age of 8, Tsui also trained in martial arts and this enabled him to join Rediffusion Television (ATV) as actor, stuntman and martial arts choreographer working with the likes of Jackie Chan and Corey Yuen.
Siu-Ming Tsui produced and directed many popular and influential television dramas, such as Chameleon and The Legendary Fok (1981), the latter becoming very popular when it was shown in Mainland China.
Siu-Ming Tsui was one of the first Hong Kong filmmakers to develop a career in China, venturing north in the early 1980s. He produced and directed a successful slate of films, such as Holy Robe of the Shaolin Temple (1984) [Mu mien jia sha] and Miarge (1986). Both of these films set box-office records in the Mainland. He also produced Centre Stage (1990), aka The Actress, which won Maggie Cheung the Best Actress award at the Berlin International Film Festival.
Between 2005 and 2009, Tsui produced and directed over a dozen films, including such award-winning films as Sai Chiu (2006), A Battle of Wits (2006) and Eye in the Sky (2007).
Siu-Ming Tsui has a Master's degree from Jinan University and had taught at Communication University of China. He is also on the board of several companies in the television and entertainment industries.
"In 1981, the television series The Legendary Fok, on which I served as producer, director, action choreographer and actor, was launched successfully in the Mainland, becoming the first TV series imported from Hong Kong to China and scoring top national ratings. The next year, I became one of the first directors to make films in China. My film Holy Robe of the Shaolin Temple established the record for the most copies distributed in China but I was pressured by Taiwan to sign a letter of repentance. Many colleagues had to comply in those years but I held to my principles and refused. As a result, myself and my work were banned from Taiwan for six years, but I have no regrets up to this date. At the time, people asked me: China has no money, no talents, no equipment – three no's – why did I took China and gave up Taiwan? Because there was something in my heart. Now, many colleagues are seeking development in China and I am proud to be a trailblazer!"
~ Siu-Ming Tsui on The Ultimate Guide to HK Film Directors