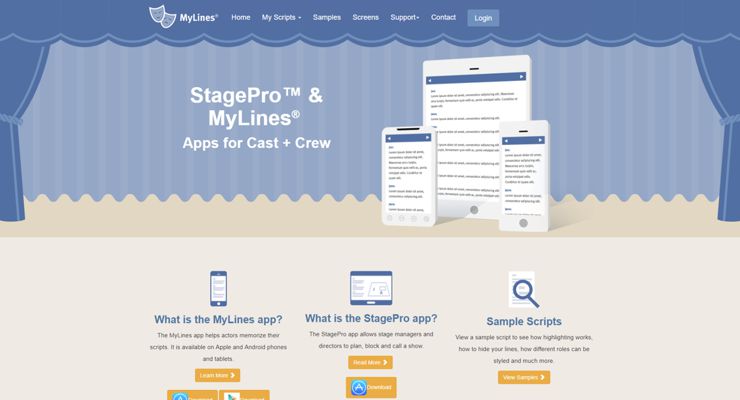 The StagePro™ app is for people who want to simplify stage management. The StagePro™ system is available both as an app and as a website to make every production runs smoother. With electronic scripts and stage diagrams, information can be shared easily across the phones, tablets and laptops of the entire production team!
Pre-Production Planning Tools
• Manage contact lists.
• Create calendar for planning.
• Identify the actors in each scene to assist with scheduling rehearsals.
• Setup cast and crew.
• Generate property lists, costume lists, equipment lists, to do lists.
• Print sign-in sheets.
• Blocking Tools – add blocking directions directly into the script and then share a printed or electronic version with the entire production team.
Rehearsal Tools
• Add rehearsal notes for any line of the script.
• Page numbers match publisher's printed scripts for quick reference.
• Line numbers indicated for precise reference.
• Add light and sound cues.
Other Features
• Share production information, blocking Information, notes, and cue information across all devices for a production.
• Script changes shared with the MyLines® line memorization app.
• Call the show with light and sound cues.
Compatible with iPhone, iPad, and iPod touch