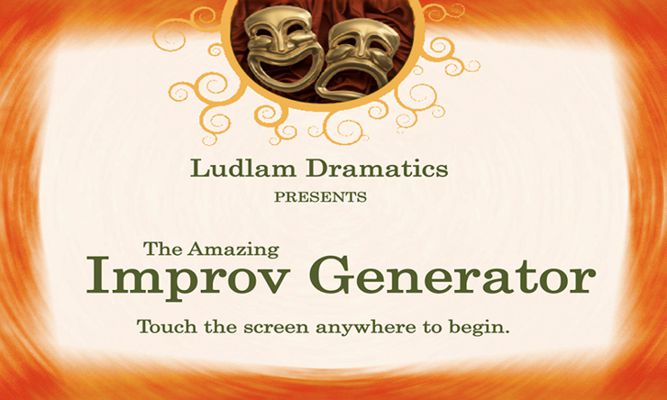 The Amazing Improv Generator App is a tool for those who need spontaneous ideas either for improvisational performances or creative writing assignments! This incredible app will provide you with a random Character, Setting and Event all at the push of a button! Over 1 Million possible combinations!
The Amazing Improv Generator App is only available on the App Store for iOS devices.
Product Features
Over 250 Random Character Types
Over 250 Random Settings
Over 250 Random Situations
The ability to Add & Edit any topic list!
Over 1,000,000 possible combinations!