The Canadian film The French Dragon (2016) is a fish out of water action and romantic comedy about a sweet-natured French stuntman, nicknamed The French Dragon (2016). The film opens with Stuntman Alan on the set of a Bond style movie where he is expertly fighting off some really bad guys in order to save the leading lady. The crowd around him goes wild and its a wrap. It is now time for Alan to make his first trip to Toronto to meet his Canadian girlfriend, Sandra, who is on a backpacking trip. He is worried about his English, but his Master reassures him that the people in Toronto speak French. Arriving in Canada, Alan discovers that Sandy is in serious trouble, but he must find her to be able to help her.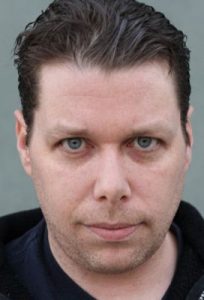 The French Dragon (2016) is directed by Chris Power who wrote the script specifically for star Alan Delabie. The two had worked together previously on Producer Jalal Merhi's  Film One reality show Master of the Arts (2012). Chris was impressed with Alan's martial arts skills, but even more impressed with his "amazing personality and dedication". Besides martial arts, Alan can also act, sing, and dance. Chris says that, "Alan is the hardest working actor he has ever met and it is because of Alan that they have been able to gain a lot of momentum on The French Dragon film project".
Having put together an incredible team in Toronto, both in front of the camera and behind, they have used the latest and best technology allowing them to shoot scenes not previously possible.
Nessya Dayan plays Sandy in the film and professional stuntman and martial artist, Craig Henry, plays the Beast. Also in the film are Serje Basi, Steven Clarke,  Andrew Marajh, and Chris Ip. The film is produced by Konrad Robinski with music by Mike Push. Scenes were shot in Toronto, Canada and in Paris.