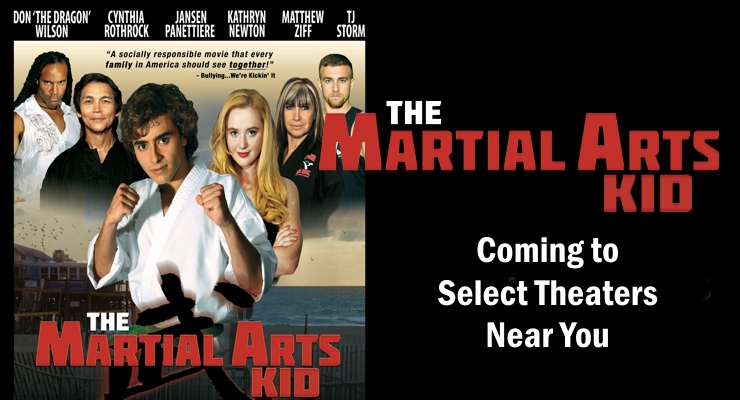 The Martial Arts Kid Moosic PA Premier Comes to Cinemark Theater:
The Martial Arts Kid Moosic PA, Premier will take place at the Cinemark Theater, on Wednesday November 4, 2015 and is playing in theaters throughout the United States. We are inviting you to join members of the cast including Cynthia Rothrock, Eric Kovaleski and Jamie Slocum to preview this film. We are proud to announce the VIP Red Carpet Premier of this Award Winning Film. Since this is a Premiere, you will not be able to purchase your tickets at the Box Office, you must purchase them online before the event.
For those not already familiar with Cynthia Rothrock, she was born a Scranton native who has gone on to star in over 50 martial arts and action films and become a 5 Time Undefeated World Karate Champion in both Forms and Weapons. She started her martial arts career at the Scranton Karate School at age 13, and has gone to earn black belts in 5 different styles as well as an 8th Degree Grandmaster Rank in Tang Soo Do from Grandmaster Robert Kovaleski in 2015. She is titled the "Queen of the Martial Arts" as is the most well-known female martial artist in history. She was also the first female to be featured on the cover of a martial arts magazine.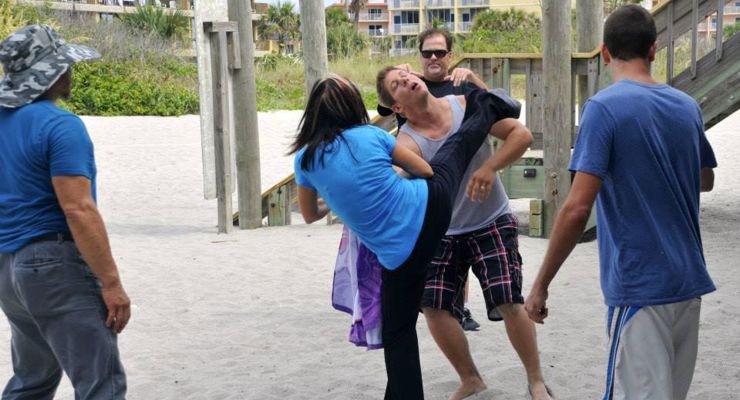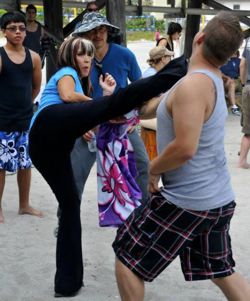 Eric Kovaleski is a bully in the The Martial Arts Kid and he has his first acting role as well as a stunt role fighting against the acclaimed Cynthia Rothrock. Eric is the owner of  Master Kovaleski's Karate USA in Dickson City and has been training in the martial arts since the age of 3. Eric currently is a 7Th Degree Black Belt and was the youngest to earn the title of Grandmaster in the world. Eric plays the role of a Bully and gets his butt kick and his ego handed to him by Grandmaster Rothrock, to say the least.
The messages in The Martial Arts Kid film are powerful. The Martial Arts Kid is about honor, family values, doing the right thing and understanding that doing the wrong thing carries consequences. It is about forgiveness and supporting one another. It is about bullying, and the need to stop it. The Martial Arts Kid is a springboard that gives people, especially parents and their children the opportunity to talk about things that really matter in life. ~ Martial Arts Entertainment
The Martial Arts Kid film is about a troubled teen from Cleveland who experiences bullying in Cocoa Beach, Florida. He studies Martial Arts and gains confidence and self-defense skills along with learning respect and how to stand up for what is right. "The Martial Arts Kid" stars Don "The Dragon" Wilson as Glen, Cynthia Rothrock as Cindy, Jansen Panettiere as Robbie and Kathryn Newton as Rina.  It is a great family film for all ages. The film is directed by Michael Baumgarten and produced by Cheryl Wheeler. Bring your neighbors, friends, or anyone who loves great family films!!!
Enjoy the  Martial Arts Kid Official Trailer