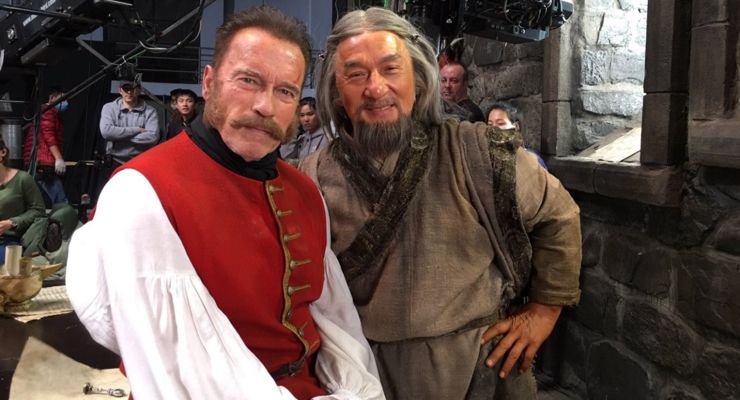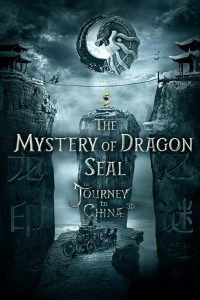 The Mystery of Dragon Seal: The Journey to China (2019) or Viy 2 is a Russo-Chinese fantasy adventure film directed by Oleg Stepchenko [Forbidden Kingdom (2014)] who also wrote the story along with Alexey Petrukhin [Forbidden Kingdom (2014)]. The screenplay was written by Stepchenko, and Petrukhin and Dmitri Palees. The film is produced by Gleb Fetisov, Alexey A. Petrukhin and Sergey Sozanovskiy.
The film's cast includes Jason Flemyng as Jonathan Green, Charles Dance as Lord Dudley, Rutger Hauer as the Ambassador, Jackie Chan as the Master and Arnold Schwarzenegger as James Hook.
The Mystery of Dragon Seal: The Journey to China (2019) is the sequel to Forbidden Kingdom (2014) the cinema hit loosely based on the Nikolai Gogol story about an eighteenth century English cartographer, Jonathan Green, who sets out on a journey to map the uncharted lands of Transylvania, only to discover the dark secrets and dangerous creatures hidden in a cursed, fantastical Romanian forest. In this sequel which is set in the 18th century, the film follows the continuing exploits of cartographer Jonathan Green as he undertakes a scientific and supernatural journey that leads him from England to China.

In this sequel, Peter the Great orders English cartographer, Jonathan Green, to map the Russian Far East. Green sets out on a long journey full of incredible adventures that eventually lead him to China. The cartographer faces breathtaking discoveries, encounters bizarre creatures, meets a Chinese Princesses, confronts deadly martial arts masters as well as the king of all dragons, the Dragon King. What could be more dangerous than meeting eye-to-eye with Viy, except doing it again? What would be stronger this time, a staunch skepticism of the scientist or the old black magic that has seized power of Eastern lands?
The film is scheduled to be released in Russia on September 19, 2019 and in China on September 26, 2019 by Universal Pictures. We will keep you posted about when the film will be released in the United States.