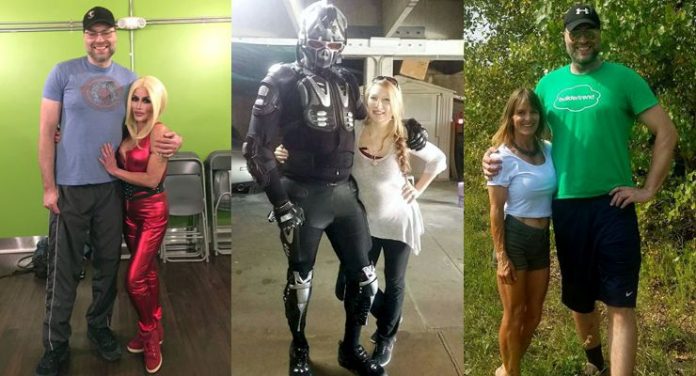 Shaun Vetick is the stunt coordinator for Dustin Ferguson's scifi/action/martial arts film Nemesis 5, which is executive produced by the legendary filmmaker Albert Pyun. He is also the stunt coordinator on Ferguson's upcoming films Purged and RoboWoman. He is known for his work on Hantu Raya (2017), Flyover Country (2013) and Trunk'd (2014).
Shaun Vetick was born in Nebraska and grew up on various horse ranches, learning the true meaning of hard work. His father was a mechanic with a history in boxing, and always challenged his boys to excel beyond others at their age. Shaun and his brother, Scott, were always close and played a lot of imaginative and often rough games. They had cap pistols and whips, and often portrayed Indiana Jones or Luke Skywalker in their play. In the country, with spotty TV signal they were left to their imagination.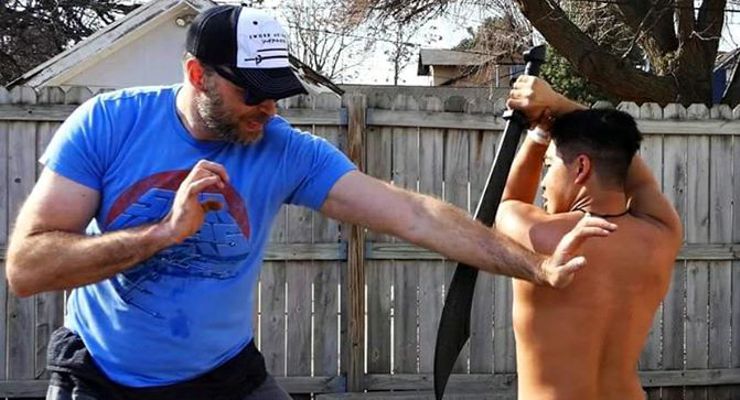 Shaun played sports throughout high school and college, including baseball, basketball, football and track and field. As Shaun grew older he realized that a sedentary lifestyle was not acceptable for him, so he began looking for a physical hobby that could motivate him to stay interested. Shaun had lost interest in most sports and became certain that martial arts was his answer. For years he searched many gyms and styles, unimpressed until he finally settled on kung fu. "What I first noticed was people could fight with their eyes closed, and I was immediately blown away. They had no problems blocking or handling my punches with ease."
The discovery of Wing Chun Kung Fu filled a great void in Shaun's life. Until then he had felt his intellect and body were quite separate. For many years Shaun was both a student and an instructor in wing chun, but when he felt his learning plateau; he knew it was time to open his mind to the larger martial arts world. Shaun began training with many martial artists of other styles, as well as participating in films with action, where he met fight choreographers from Hollywood. Finally, Shaun started attending camps for fight choreography, all the while befriending every good martial artist he encountered.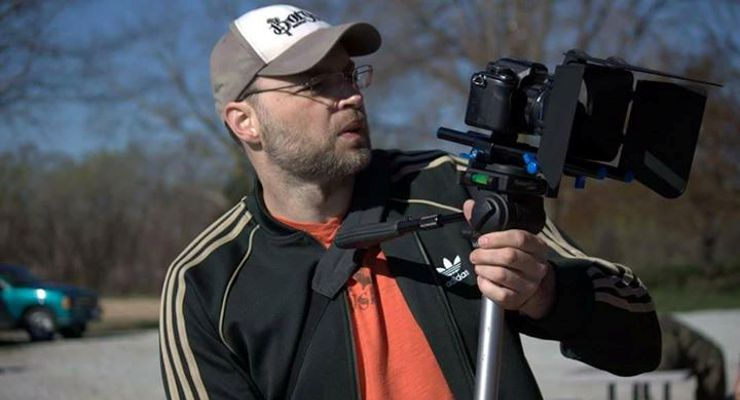 Shaun is currently a student of the world renowned Sifu Gary Lam who is based in Alhambra, California. Sifu Lam has added a lot of practical applications to Shaun's martial arts base, which has helped Shaun to use his trained skills in a vast variety of ways. Kung Fu is known for relaxation, speed, power, footwork, and body conditioning. Kung Fu also trains practitioners in weapons, which has helped Shaun to adapt to weapons fighting on film.
Shaun is good at blocking out a scene into pieces of action and various shots. He's able to describe the action, shot by shot and plan for each stunt. He then trains the actors as needed, adapting the fighting style to match the body and ability of the actor. "If someone is bulky and broad chested, they're probably going to throw punches with crossing and swinging action, but someone lean and flexible would probably throw straight and direct shots. A character's action is limited to the character's vocabulary. A boxer will not be using a lot of kicks, and vocabulary of the character determines the design of his or her dialogue", says Shaun.
Shaun continues, "Kung Fu doesn't have a lot of titles or belts, so we generally let our art do the talking. I'm happy to let my work speak for itself or teach people what they need to know. If I can contribute more art to the world, I will." Shaun has recently finished fight choreography for the film Nemesis 5 and plans to produce some short films over the next year.
Art is in my blood. I don't think I could stop being creative if I had to.