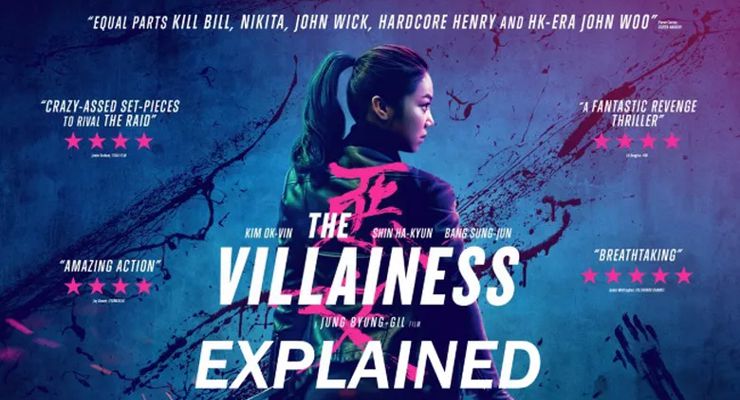 The Villainess (2017) is South Korean action movie written and directed by Byung-gil Jung and starring Ok-bin Kim, Ha-kyun Shin, and Jun Sung. The film premiered at the 70th Cannes Film Festival in May 2017 and received a standing ovation over four-minute long. The film was released in South Korean theaters on June 8, 2017.
The Villainess (2017) is the story of a ruthless female assassin named Sook Hwe (Ok-bin Kim) who has been trained from childhood to kill. After the death of her mentor, freedom is within her grasp and she comes south to work for South Korea's Intelligence Agency, becoming a sleeper agent. She is promised her freedom after 10 years of service. She begins her new life as a theatre actress when two men Joong-sang and Hyun-soo from her past make an unexpected appearance in her life, bringing out dark secrets from her past and causing her to take matters into her own hands. She leaves a trail of bodies behind her as she seeks revenge.
The action in this film is extraordinary, incredible and should not be missed.
The Villainess (2017) received numerous awards in many different film festivals and in many different categories.
The Motorcycle Sword Fight in The Villainess (2017) shows interesting camera movement especially the low angles travelling under, over and through the racing bikes. You have to appreciate the insane level of craftsmanship required to create the sequence without CGI. The camerawork, the choreography and stunt work are true cinema genius, old school. ~ Tom Delmar