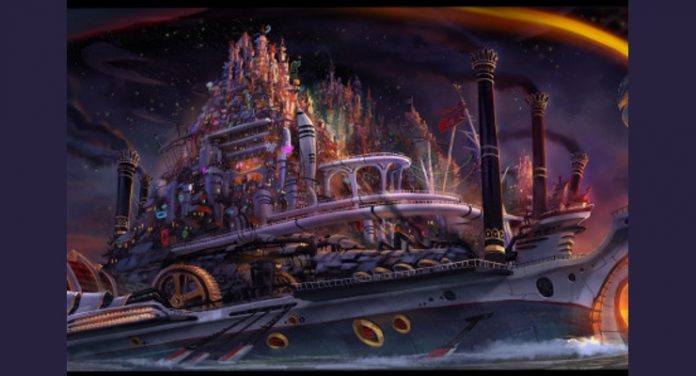 After their success with The Book of Life, Reel FX Animation Studios has entered into a long term deal with the The Book of Life's writer and director, Jorge R. Gutierrez. The first animated feature we can look forward to under the new deal will be an Untitled Kung Fu Space Western. It will be directed by Jorge Gutierrez, who has moved to Dallas to work on the project out of the Reel FX studio. The script is being written by Jorge Gutierrez with Douglas Langdale. The Untitled Kung Fu Space Western will be produced by Reel FX's Brad Booker along with Gutierrez and Chatrone, LLC. Character design will be overseen by Sandra Equihua.
The Untitled Kung Fu Space Western centers on one of the galaxy's most charming outlaws, the leader of a funny, ragtag crew of rebel bandits that are put on a collision course with a legendary villain to determine the fate of the galaxy. Jorge Gutierrez added, "Our heartfelt film will be a funny mash-up of some of my favorite influences: '90s Kung Fu films, Spaghetti Westerns of the '60s, and the epic Space Adventures of the '70s, '80s and today."
The Untitled Kung Fu Space Western joins Reel FX's growing development slate, a few of which are: Monster on the Hill, based on the book by Rob Harrell, written by Matt Lieberman; Giant Girl, based on a pitch by Reel FX story leads Bob Logan and Paul Fisher; and WISH Police, based on a short story by Daniel Nayeri, written by Ethan Reiff and Cyrus Voris, with Headless Productions attached to direct.
Reel FX want's to create "a home for creative filmmakers to bring their ideas to life. We are excited to partner with Jorge once again as we build on our success with The Book of Life." Reel FX has been a full stop animation studio for two decades, and began developing and producing its own slates, the first of which was the 2013 Free Birds, which was distributed by Relativity and grossed $110 million worldwide. The Book Of Life was its next effort and grossed $94 million worldwide and is still playing in overseas theaters. Reel FX also started its own virtual reality division Reel FX VR.